GIULIO FERRARI ROSÉ 2008 TRENTODOC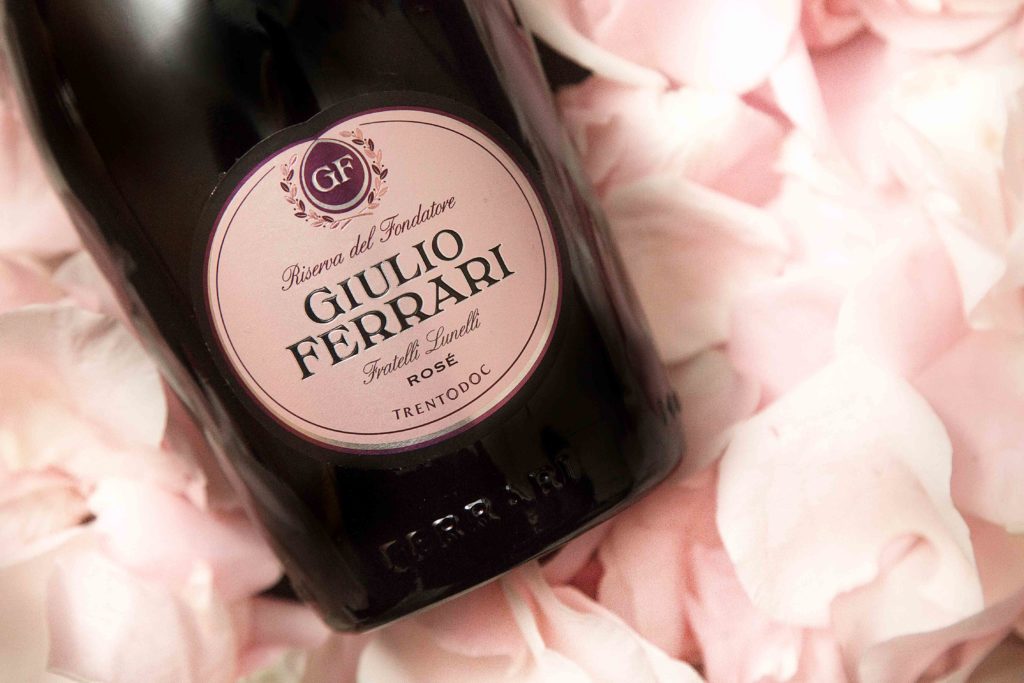 In the last few days, Ferrari Trento has launched the 2008 vintage of Giulio Ferrari Rosé. This is the third vintage to be released of this special reserve wine, already a well-established icon among Italian sparkling rosés.
The "pink" version of the legendary Giulio Ferrari Riserva del Fondatore shares that wine's elegance and finesse, resulting from more than ten years' maturation on the lees. In addition, it displays the character of Pinot Nero from mountainside vineyards, which transforms Giulio Ferrari Rosé into a seductive Trentodoc that represents a perfect synthesis of the two flagship varieties of viticulture in Trentino.
This wine is made only in the very finest years. 2008 was notable for a rainy spring, counterbalanced by a period towards the end of summer of constant sunny weather, which allowed for perfect ripening of the grapes. The result is a refined sparkling wine with a brilliant salmon-pink colour, which immediately reveals its aristocratic complexity on the nose in notes of red fruits and subtle citrusy hints. These give way to floral sensations as well as – with oxygenation in the glass – nuances of bran, blood oranges, rhubarb, and cinnamon. On the palate it is well-structured, rich, and potent, but also incredibly well-balanced and long; its freshness gives depth to the flavour, which closes – after a seemingly interminable time – with the initial suggestions of flowers and red fruits.
The 2008 Giulio Ferrari Rosé 2008, produced in a very limited number of bottles, will be available on the wine lists of top restaurants and wine merchants, and from premium retailers in Italy and abroad.

Ferrari Trento promotes a culture of drinking responsibly which is part of the Italian Art of Living.
It is a culture linked to the ritual nature of food and the celebration of convivial occasions, in which consumption is moderate and informed.
Enter the ferraritrento.com website only if you share this approach and if you are of the legal age to drink alcohol in your country: a world of excellence awaits you!
Access to the site was denied because you are not of legal age to drink alcohol.