Italian Prime Minister Matteo Renzi at Expo: "Italian sparkling wine better than champagne"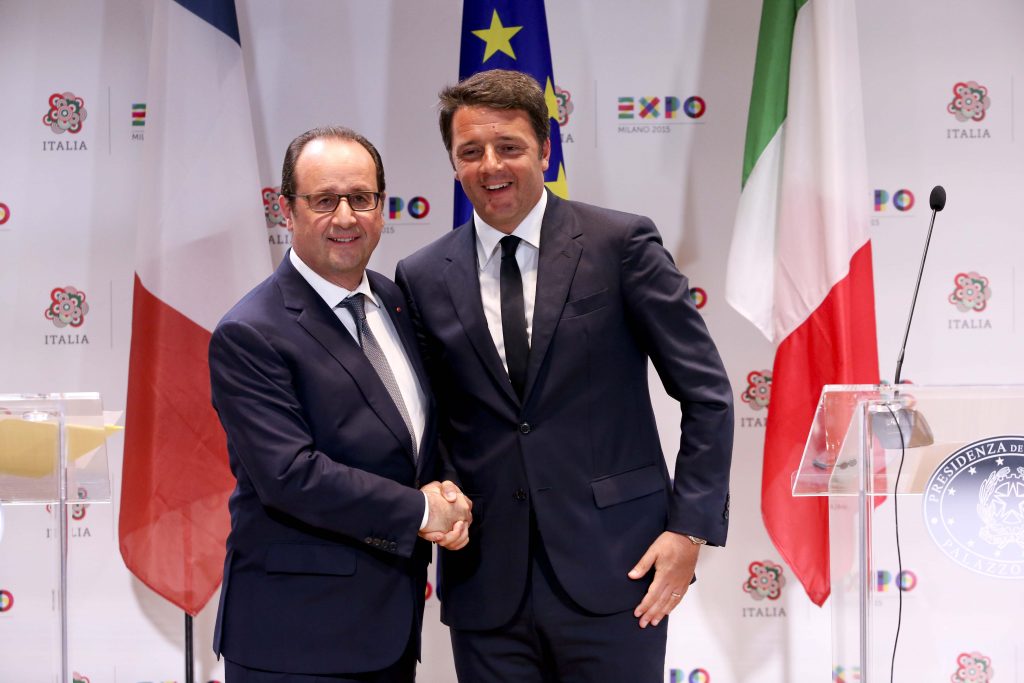 The unexpected declaration made by the Italian Prime Minister Matteo Renzi during the press conference on June 21st at Expo Milano 2015 with the French President François Hollande gave a reason of proudness to Ferrari Winery: " We started with baguette and cheese, we went through everything and we ended up with Italian wine, which I forced François to drink, because it tastes to me better than champagne. "
The two authorities had previously attended a lunch at Palazzo Italia with other guests such as Umberto Eco and Jack Lang. On this occasion a Sicilian menu was paired with Italian wines like Soave, Bardolino and Ferrari Trentodoc bubbles, toast of the Italian Pavilion.
An important mention for Ferrari which is a confirmation of its continuous commitment to excellence and the worldwide promotion of the Italian Art of Living.
Photo Credits: Expo 2015 / Daniele Mascolo

Ferrari Trento promotes a culture of drinking responsibly which is part of the Italian Art of Living.
It is a culture linked to the ritual nature of food and the celebration of convivial occasions, in which consumption is moderate and informed.
Enter the ferraritrento.com website only if you share this approach and if you are of the legal age to drink alcohol in your country: a world of excellence awaits you!
Access to the site was denied because you are not of legal age to drink alcohol.