Ferrari is the official sparkling wine for the San Pellegrino Young Chef Cup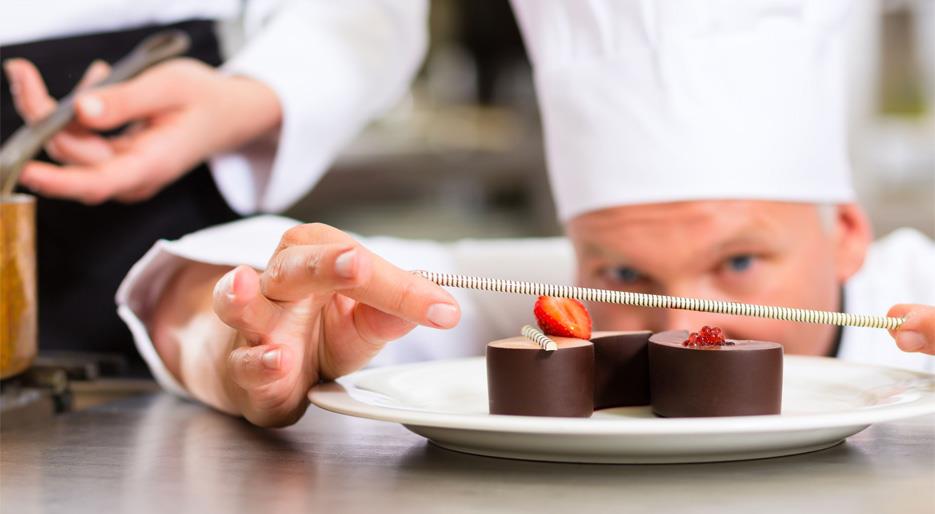 Ferrari Trentodocs will accompany all the appointments of the San Pellegrino Young Chef Cup, that on June 26 will see in Milan, the world capital of food and wine during Expo 2015, twenty of the best young chef in the world compete in front of a prestigious jury composed of seven prestigious international chefs.
The first event is schedule for tonight, Thursday May 25, in the suggestive Palazzo Serbelloni located in the city center, where guests will be welcomed to a special dinner with the Ferrari Brut "Orgoglio Italia", created to honour Expo Milano 2015. During the dinner guests will also be served the still wines of Tenute Lunelli with labels such as Lampante Montefalco Rosso Riserva 2009 and Pietragrande 2014, respectively from the Umbrian estate Castelbuono and the Trentino estate Margon.
The young chefs, one for each geographical area of the world, will be divided into two groups of ten and will compete to reach the final, where only three of them will have the chance to win the competition.
To ease the tension a lunch prepared by Carlo Cracco in the Identità Golose Pavilion of Expo paired with Trentodoc labels Ferrari Perlé 2008 and Ferrari Perlé Rosé 2008 both in magnum size.
The evening instead will be completely dedicated to the final challenge, which will be opened by a welcome drink of Ferrari Maximum Brut. Ferrari 's sparkling wines, with the labels Perlé 2008 and Riserva Lunelli 2006 will also be paired with the dishes of the finaliststhat will be offered one bottle of the special edition – made of only 2,015 copies – of Ferrari Riserva "Orgoglio Italia" .
This year the competition was created in partnership with the magazine Vogue Italia, that has paired every chef to a young designer coming from the same country. The winning chef will be decided by the jury composed of Joan Roca, Massimo Bottura, Yoshihiro Narisawa, Gastón Acurio, Yannick Alléno, Margot Janse and Grant Achatz, while the designer will be directly voted by the readers of Vogue.it.
Once again Ferrari embraces the Italian Art of Living supporting an international event that brings together two great excellence of our Country, food and fashion, that never as before have been so united thanks to Expo Milano 2015.

Ferrari Trento promotes a culture of drinking responsibly which is part of the Italian Art of Living.
It is a culture linked to the ritual nature of food and the celebration of convivial occasions, in which consumption is moderate and informed.
Enter the ferraritrento.com website only if you share this approach and if you are of the legal age to drink alcohol in your country: a world of excellence awaits you!
Access to the site was denied because you are not of legal age to drink alcohol.