Juventus celebrates its 34th championship title with Ferrari Trentodoc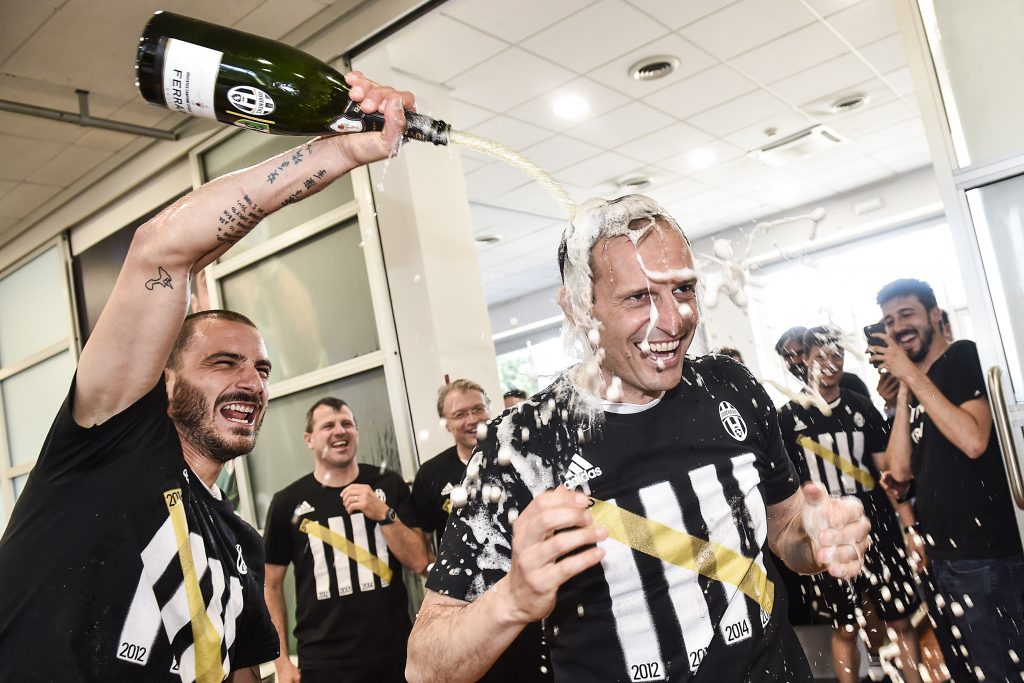 The best victories are not those you take for granted but rather those you have to fight for, like the fifth back-to-back championship title conquered by Juventus, the 34th national success in its history, an achievement that was celebrated with rivers of Ferrari Trentodoc.
The mathematical certainty of this year's championship win came on Monday, April 25th. The whole team celebrated this success by opening bottles of Ferrari Trentodoc specially prepared for the occasion and bearing a label showing the image of the 34th "scudetto" and #hi5tory, the hashtag chosen by the team that broke the internet for the entire day. Videos and pictures portraying the players while they celebrated this success with huge bottles of Ferrari Trentodoc have immediately started circulating on the web, seizing an incredible success among fans.
Although this is not the first time that Juventus decided to celebrate a win with Ferrari, it is probably the most exciting celebration for Ferrari wineries, which started an official partnership with the football team at the beginning of this season as official supplier of the Juventus Stadium.

Ferrari Trento promotes a culture of drinking responsibly which is part of the Italian Art of Living.
It is a culture linked to the ritual nature of food and the celebration of convivial occasions, in which consumption is moderate and informed.
Enter the ferraritrento.com website only if you share this approach and if you are of the legal age to drink alcohol in your country: a world of excellence awaits you!
Access to the site was denied because you are not of legal age to drink alcohol.