Lindsey Vonn triumphs again at Cortina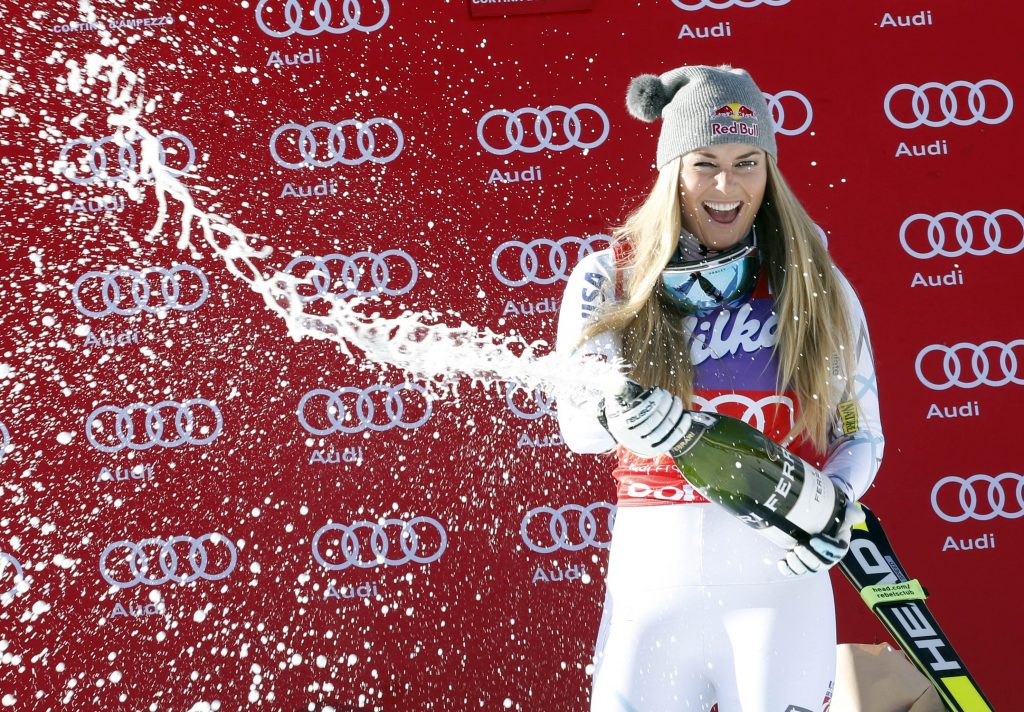 This brings the American's record of World Cup victories to 75, 11 of which were won here at Cortina. Aptly named "The Queen of Tofane", Lindsey has enjoyed a great deal of success at Cortina moving ahead of Lara Gut as the first place female skier in the world.
Lindsey's joy was palpable, along with that of her Twitter followers when she popped opened a Jeroboam bottle of Ferrari Brut Trentodoc thus celebrating both of her victories on a beautiful day in the "Pearl of the Dolomites."
Subscribe now to our newsletter
Apply for our newsletter and be the first to find out what's new in the world of Ferrari's exclusive sparkling wines.