Ferrari Winery receives the "European Winery of the Year" award at the Wine Star Awards in New York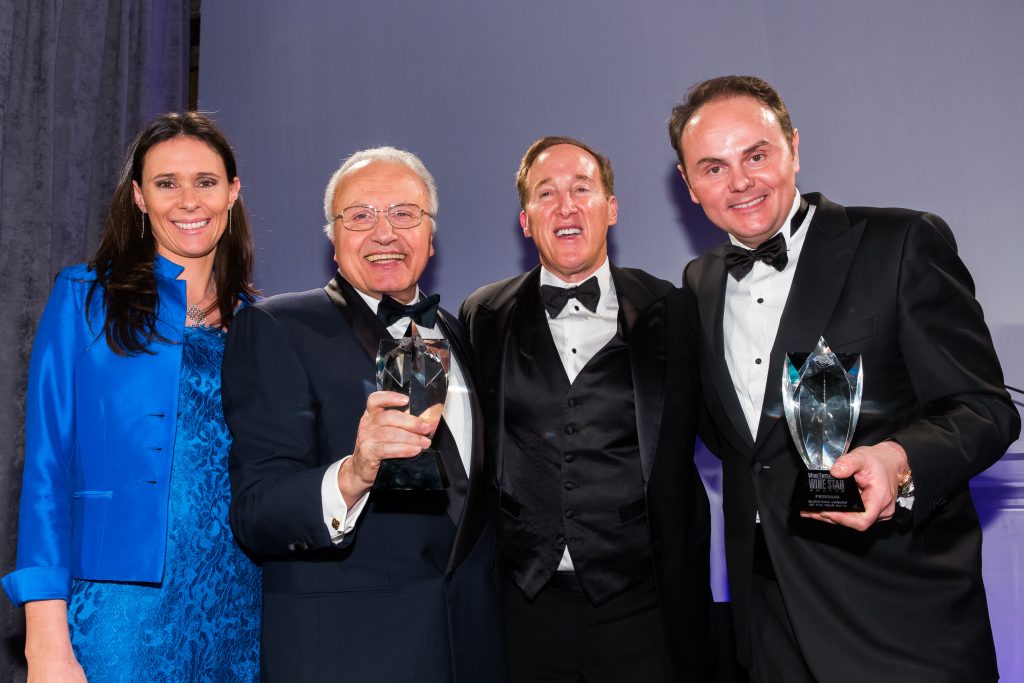 On Monday 25 January, Manhattan's renowned New York Public library hosted the Wine Star Awards, "the American Oscars for Wine", organized by Wine Enthusiast and with the presence of  the winners, which were officially announced at the end of 2015.
The event, which kicked off with an unique piano performance by John Legend, brought together more than five hundred international leading players in the wine industry who enjoyed Ferrari Perlé 2007 Trentodoc during the evening.
Matteo and Camilla Lunelli received the award for "European Winery of the Year" and they dedicated it to all the men and women who work at Ferrari; "a wonderful team who work together with great effort and passion". They also cited this achievement as a crucial sign of a growing international interest in the excellence of Italian sparkling wine and as a confirmation of high quality products coming from the Trentino region and its mountain viticulture.
Sybil Strum, CEO of Wine Enthusiast, underlined during her introduction of the winery how Ferrari combines its more than a century of tradition with innovation, creating wines which perfectly embody the high quality and excellence of the Made in Italy. She also mentioned Ferrari Perlé, Riserva Lunelli and Giulio Ferrari Riserva del Fondatore as some of the best sparkling wines in the world. Ferrari was indeed a proud ambassador for Italian wines accepting its award together with the legend, Angelo Gaja, who received the Lifetime Achievement Award.
The dream of Giulio Ferrari to create sparkling wine in Trentino which could compete with the best French Champagnes and continued with perseverance by the Ferrari team is confirmed by such prestigious international awards. In fact, this award comes after another recent achievement "Sparkling Wine Producer of the Year" from The Champagne and Sparkling Wine World Championships 2015.

Ferrari Trento promotes a culture of drinking responsibly which is part of the Italian Art of Living.
It is a culture linked to the ritual nature of food and the celebration of convivial occasions, in which consumption is moderate and informed.
Enter the ferraritrento.com website only if you share this approach and if you are of the legal age to drink alcohol in your country: a world of excellence awaits you!
Access to the site was denied because you are not of legal age to drink alcohol.