Matteo Lunelli of Ferrari Winery is the 2016 President of the International Wine & Spirit Competition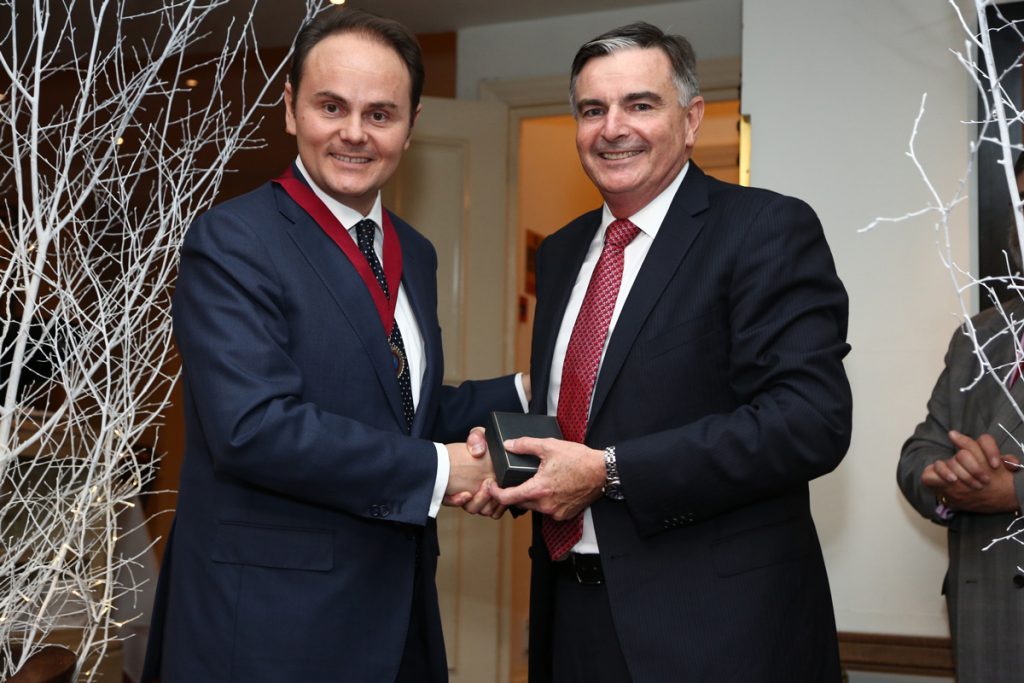 Matteo Lunelli, C.E.O. of Ferrari Winery and of the Lunelli Group, will be the 2016 President of the International Wine & Spirit Competition (IWSC). The official handover from previous President, Neil McGuigan, took place on Nov. 27th in London. Every year the President is carefully selected from all over the globe by IWSC board members and must be considered to be an influential figure in the world of wines and spirits. In the 46 years of IWSC, only two Italians, Marchese Piero Antinori and Marchese Leonardo de' Frescobaldi, have covered this role.
Established in 1969, the International Wine & Spirit Competition was the first competition of its kind, set up to seek out, reward and promote the world's best wines, spirits and liqueurs. What sets the IWSC apart is the formidable reputation of its judging process composed by Masters of Wine, buyers, sommeliers, WSET qualified educators and respected wine journalists. IWSC receives entries from around 90 countries.
Matteo Bruno Lunelli said: "I am honoured to take up this prestigious position since IWSC has a global outreach and continuously promotes the excellence of wine on the world stage. As I believe that wine is the poetry of its own land and every great wine is an expression of a unique territory, I hope to emphasize the role of the IWSC in educating the consumer in fully understanding the beauty of the diversity in the wine world."
Allen Gibbons, Group Chief Executive of the IWSC, said: "At the IWSC's core is the ongoing pursuit of excellence and recognition of the world's best wines, spirits and liqueurs. Matteo is a key figure in the wine world and a fantastic ambassador for quality and merit; we are delighted to have him as our 2016 President".
In the photo Matteo Lunelli President IWSC with previous President Neil McGuigan.

Ferrari Trento promotes a culture of drinking responsibly which is part of the Italian Art of Living.
It is a culture linked to the ritual nature of food and the celebration of convivial occasions, in which consumption is moderate and informed.
Enter the ferraritrento.com website only if you share this approach and if you are of the legal age to drink alcohol in your country: a world of excellence awaits you!
Access to the site was denied because you are not of legal age to drink alcohol.