Thank you, guys! We are proud to have been side by side with the Luna Rossa Prada Pirelli Team in the adventure of the 36th America's Cup presented by Prada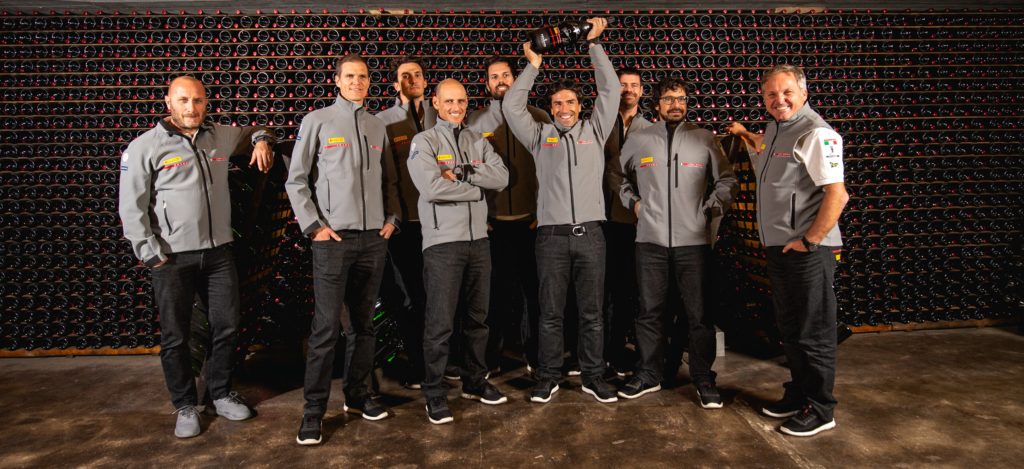 Ferrari Trento and the whole of the Lunelli Group are proud to have taken part in an incredible adventure together with the Luna Rossa Prada Pirelli Team, which did not finish as we would all have hoped but which nevertheless represents a unique and unforgettable experience for the world of Italian sailing.
The challenge towards the 36th America's Cup, presented by Prada, began "officially" in October 2019 with the launch – with a bottle of Ferrari Maximum – of the first AC75 boat, and ended on 17th March in Auckland with the victory in the 36th America's Cup presented by PRADA of the defender, Emirates Team New Zealand. After 10 exciting, closely fought races, the championship concluded with a score of 7 to 3 in favour of "the Kiwis", but this does not detract in any way from the excellence of the Luna Rossa Prada Pirelli Team which, after its success in the Prada Cup, showed itself to be a redoubtable rival even for the incredibly strong New Zealand vessel.
This great, completely Italian project, of which Ferrari Trento has been the proud Sparkling Partner, represented our nation's best performance in the 170 years of the America's Cup, the most prestigious sailing competition in the world.
Ferrari Trento thanks everyone in the wonderful team that has raised Italy to being a protagonist in world sailing and has demonstrated how a quest for excellence in every detail, a great team spirit, and an ability to face challenges with passion, enthusiasm and a touch of genius are fundamental ingredients for achieving a result that will nonetheless remain in the history books.