The 2023 Michelin Guide celebrates its edition dedicated to the Nordic Countries with Ferrari Trentodoc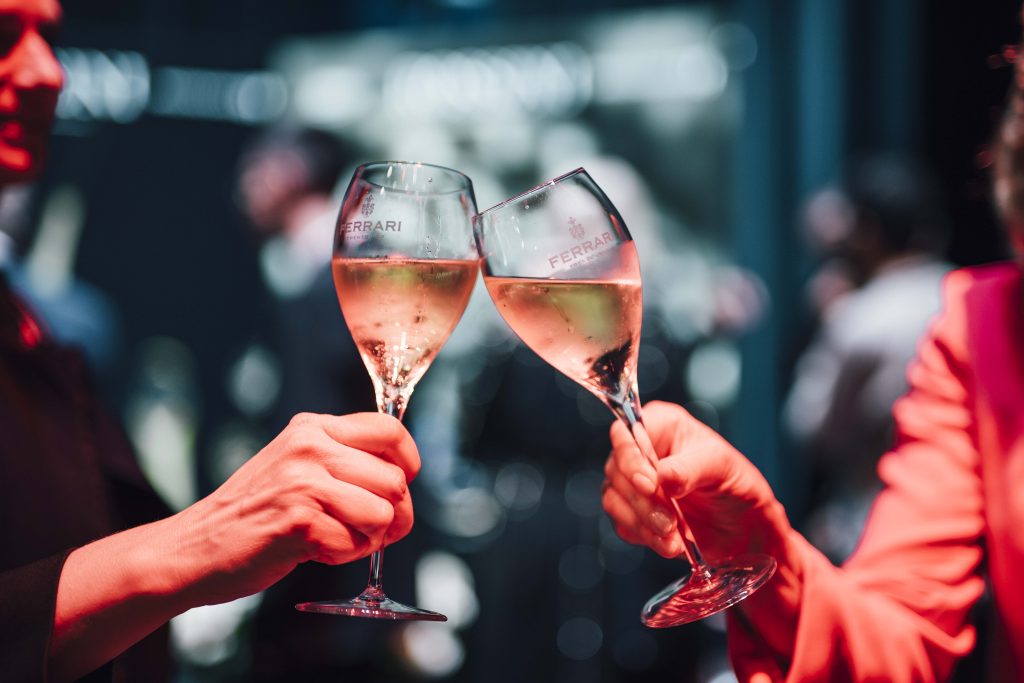 Ferrari Trento confirms its rapport with top-class restaurants all over the world: it is in fact once again the official wine to toast the launch of the Michelin Guide dedicated to the Nordic Countries, due to take place on 4th July at the Food Festival in Stavanger, Norway, an event that attracts dedicated food-and-wine lovers and restaurateurs from throughout Northern Europe.
This presentation is a highly-awaited appointment, which brought together key players in the gastronomic industry; including chefs, members of the press and restaurant trade, local authorities and other special guests – who toasted with Ferrari Trentodoc the existing Michelin Star restaurants, and of course celebrated the brand-new winners of the Michelin Stars, as well as this year's Special Awards, across Norway, Denmark, Sweden, Finland, and Iceland.
The countries of Northern Europe have always been a breeding ground for creative culinary talents, which Michelin rewards each-year with its sought-after "Stars" and that Ferrari Trento is delighted to support, also by giving on this occasion a special "Welcome and Service" award to the restaurant which, in the opinion of Michelin's judges, has distinguished itself with its unique welcome and impeccable service: factors that, along with an outstanding offering of wines and food, ensure that guests enjoy an extraordinary dining experience.
That of hospitality is a theme that Ferrari has promoted for many years now through a series of important encounters and initiatives in support of the fundamental role of service, an essential aspect of a restaurant's success.
The Trentino-based producer's affinity with the world of haute cuisine – the perfect ambassador for its Trentodoc sparkling wines – has existed for more than a century. In the year of the 120th anniversary of its foundation, Ferrari, thanks to its partnership with Michelin, Ferrari is therefore also celebrating this splendid milestone together with the top restaurateurs of Northern Europe.

Ferrari Trento promotes a culture of drinking responsibly which is part of the Italian Art of Living.
It is a culture linked to the ritual nature of food and the celebration of convivial occasions, in which consumption is moderate and informed.
Enter the ferraritrento.com website only if you share this approach and if you are of the legal age to drink alcohol in your country: a world of excellence awaits you!
Access to the site was denied because you are not of legal age to drink alcohol.