The best Italian wines describe the magic of the harvest in Panorama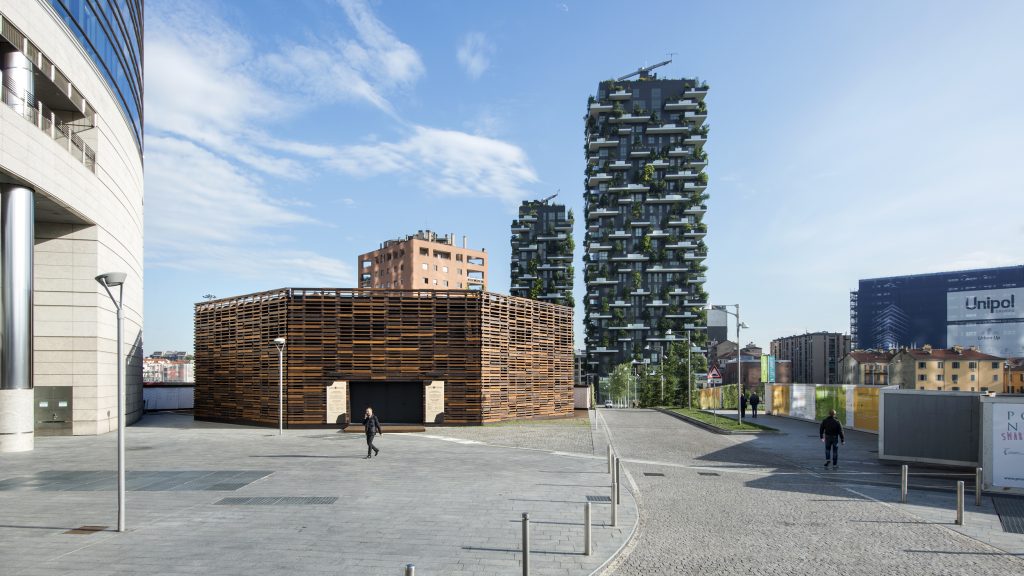 A new 360 degree film project, open free to the public from 16th to 23rd October, shows the excellence of Italian wine-making and the extraordinary wine growing regions of Italy.
Panorama is a video installation which demonstrates Italian excellence – works of art, nature, fashion, design and culinary tradition – with poetic flair. All of this is only going to get better with a new addition of a documentary about wine.
Tourists and Milanese can experience the emotion of a real grape harvest right in the heart of Milan in the Gae Aulenti square.
The short film "Vendemmia Altagamma", four minutes long and shown in rotation with the main content, will bring the audience on a journey to discover the lands where Italian wines are produced and experience first-hand the joyous adventure of wine making with a sequence of images depicting the most important wineries in our country.
In this way the grape harvest comes alive revealing the secrets of the Italian territories known all over the world for their ability to produce great wines; from Franciacorta's Bellavista and Ca' del Bosco to Veneto's Allegrini e Masi, from Trentino's Ferrari Winery and Segnana Distillery to Friuli Venezia Giulia's Livio Felluga, to the Tuscan Luce della Vite, Mastrojanni and Ornellaia and finally to Campania's Feudi di San Gregorio.  All  of the companies which participated in the project are members of the Altagamma Foundation, like Sanpellegrino, which was also involved in the project.
Panorama (www.panoramaitaly2015.com) is open every day from 10:00 AM to 10:00 PM offering to both adults and children a unique voyage through the world of the best of the Made in Italy. Thanks to its originality, the project is amongst the most visited ExpoinCittà initiatives, with almost 200,000 visitors since opening day.

Ferrari Trento promotes a culture of drinking responsibly which is part of the Italian Art of Living.
It is a culture linked to the ritual nature of food and the celebration of convivial occasions, in which consumption is moderate and informed.
Enter the ferraritrento.com website only if you share this approach and if you are of the legal age to drink alcohol in your country: a world of excellence awaits you!
Access to the site was denied because you are not of legal age to drink alcohol.