The international high society toasts with Ferrari in Montecarlo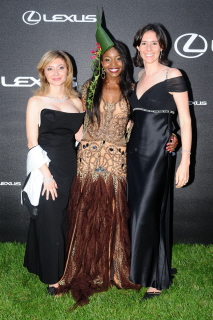 The season for the international high society always kicks off with the Bal de l'Ete of Montecarlo. Even this year, the event organized under the patronage of the Prince Albert II honours Ferrari spumante. The event has been organized for the first weekend of June at the renowned Sporting Club of Montecarlo with the theme of "Jungle Fever". In fact, its purpose is to fundraise for environment preservation activities of the Order of Malta and the Prince Albert II of Monaco Foundation.

Ferrari Trento promotes a culture of drinking responsibly which is part of the Italian Art of Living.
It is a culture linked to the ritual nature of food and the celebration of convivial occasions, in which consumption is moderate and informed.
Enter the ferraritrento.com website only if you share this approach and if you are of the legal age to drink alcohol in your country: a world of excellence awaits you!
Access to the site was denied because you are not of legal age to drink alcohol.