The Lunelli Group has joined forces with Bluetentacles: a synergy in favour of the environment and water conservation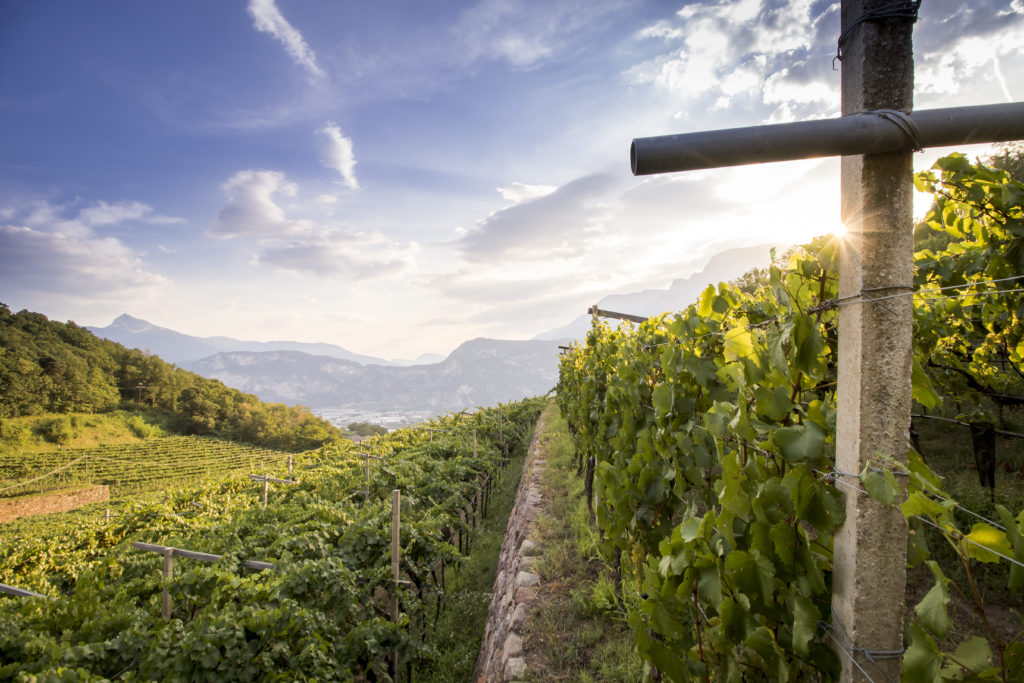 The Lunelli Group confirms its commitment to the environment by supporting and collaborating with the start-up based in Trentino-Alto Adige.
The Lunelli Group's commitment to environmental sustainability and its respect for terroir has led to its involvement in an innovative project, developed in cooperation with the start-up Bluetentacles, whose goal is to considerably reduce water consumption in the vineyards that produce Ferrari's Trentodoc sparkling wines and the wines of the Lunelli Estates.
Following organic certification of the vineyards it owns, the introduction – among the very first producers in the world – of Simonit and Sirch's new pruning systems, and its collaboration with Novamont in the use of biodegradable mulching film, the Lunelli Group continues to innovate, and this time is doing so by trying out a new "intelligent"  irrigation system developed by Bluetentacles.
The start-up, which the Lunelli Group had already supported in 2018 in its campaign of reward-based crowdfunding within the ambit of the KATANA project, began carrying out experiments in some of the Group's vineyards in 2019 – including those surrounding Villa Margon – where it installed control systems for remote precision management of irrigation.
Bluetentacles' solution, which includes hardware and software, allows it to revamp existing systems, integrating them with IoT and Artificial Intelligence technology, so that irrigation only takes place when it is really needed. This results not only in saving water but also in a reduction in consumption of the energy required for pumping the water, as well as the diminution of chemicals and fertilizers, thanks to the improved state of vegetation and health of well-irrigated vines.
Naturally, the larger the areas in which this innovative technology is applied, the more significant the environmental benefits deriving from it become. Based on present performance, the application of Bluetentacles' system throughout the vineyards of Trentino Alto Adige (15,000 ha) could lead to potential water conservation of 9 million cubic metres a year, comparable to the volume  of Lake Tovel in the Brenta Dolomites.
With this collaboration, the Lunelli Group confirms once again that innovation, excellence and sustainability are underlying values of all of its activities, from the land to the table, and that it is open to all new practices that are virtuous and attentive to respecting the terroir and those who work within it.

Ferrari Trento promotes a culture of drinking responsibly which is part of the Italian Art of Living.
It is a culture linked to the ritual nature of food and the celebration of convivial occasions, in which consumption is moderate and informed.
Enter the ferraritrento.com website only if you share this approach and if you are of the legal age to drink alcohol in your country: a world of excellence awaits you!
Access to the site was denied because you are not of legal age to drink alcohol.