"It's time for the spectacular Ferrari Trentodoc bubbles", join the Wine Spectator tasting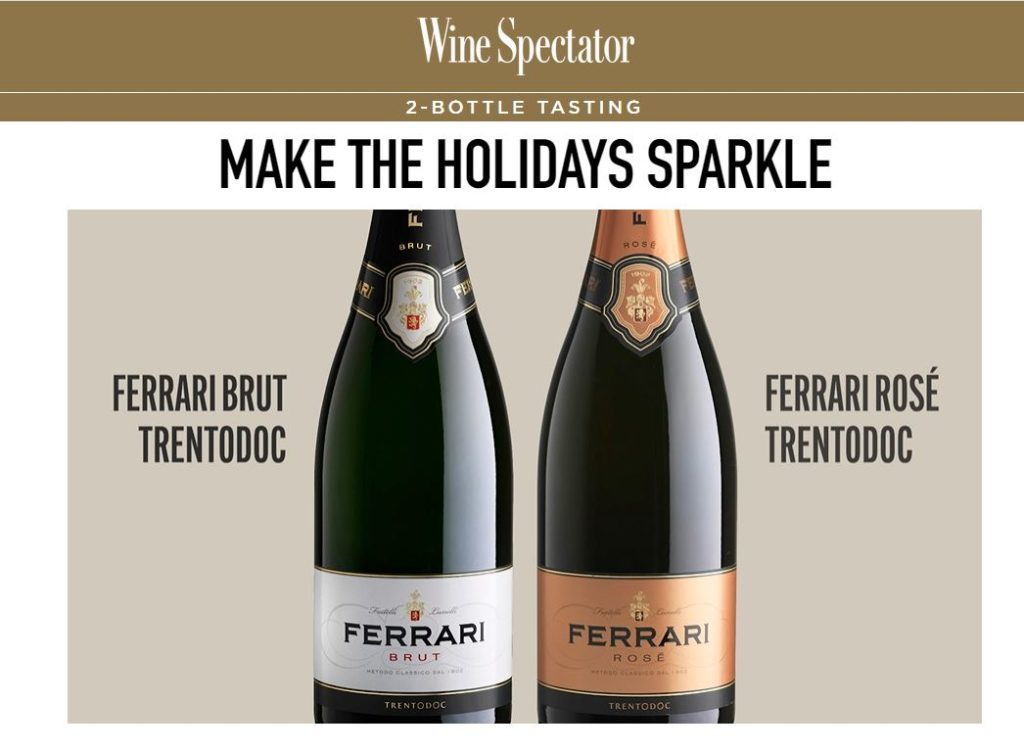 On November 19th, Wine Spectator dedicated a live web tasting to two "great classics" of Ferrari Trento, Ferrari Brut and Ferrari Rosé Trentodoc. Wine Spectator Grand Award winning sommeliers from Landry's hospitality group, explored, with the help of our President Matteo Lunelli Trentino region and Trentodoc sparkling wines
What emerged is the great versatility of these bubbles, ideal for celebrating the upcoming holydays, but also to be enjoyed throughout the meal, with combinations that may seem unusual, but which are often surprising, such as red meat or sashimi for Rosé, or even pizza or pasta, depending on the ingredients, for both Rosé and Brut.
Wine Spectator's appreciation for Ferrari has been consolidated for years: it is no coincidence that it is the only Italian sparkling wine invited to the Wine Experience, as an ambassador of Italian Art of Living, but also as a symbol of the unique territory of Trentino and Trentodoc.
Join the journey to the mountains of northern Italy with Trentodoc bubbles, just in time for the holidays: please use this link

Ferrari Trento promotes a culture of drinking responsibly which is part of the Italian Art of Living.
It is a culture linked to the ritual nature of food and the celebration of convivial occasions, in which consumption is moderate and informed.
Enter the ferraritrento.com website only if you share this approach and if you are of the legal age to drink alcohol in your country: a world of excellence awaits you!
Access to the site was denied because you are not of legal age to drink alcohol.