Toasting with Ferrari at the Tenth edition of the Chef's Cup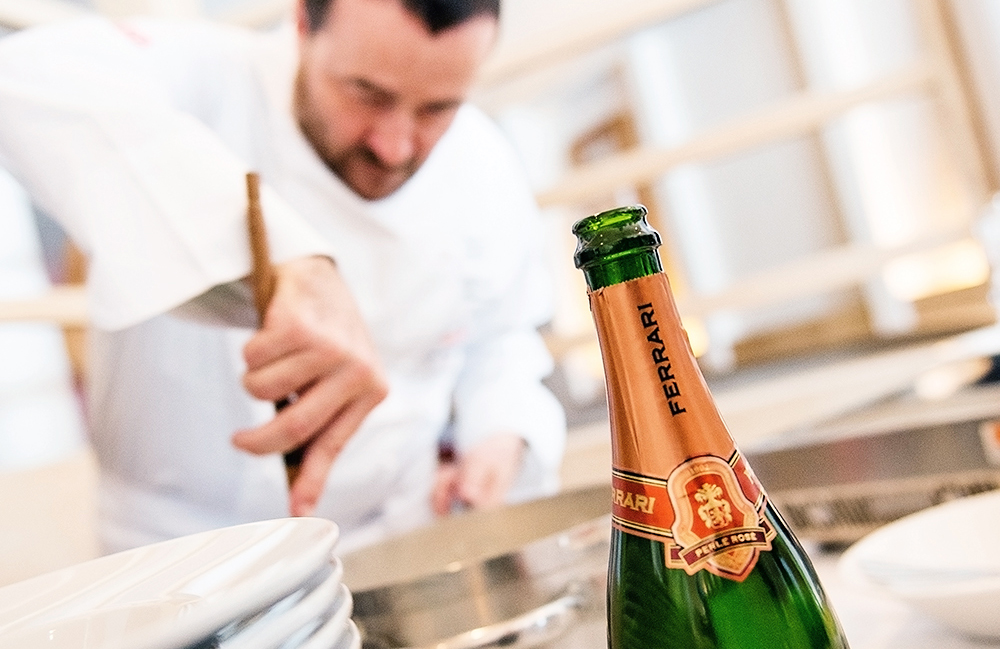 In the beginning, when it first started, the Chef's Cup had few participants. This year in its tenth edition there is a small army of renowned chefs from Italy and all over the world congregating in Alta Badia to compete on the snow and in the kitchen, to discuss, to challenge and to forge friendships. Ferrari, with its customary presence since 2010, stars in the six day event, from Sunday, 18 to Friday, 23 January, accompanied by the wines of Tenute Lunelli and Segnana grappa.
Ferrari is going to be the toast of the tenth anniversary. The event is the Audi Chef's Cup Südtirol which was idealized by Norbert Niederkofler, the theatrical chef of the two-starred St. Hubertus in San Cassiano. It has already become a tradition and a "must do" event for anyone who is an artist in the kitchen and not just Italians. There will be a quite a handful of great Italian chefs arriving at the Dolomites of Alta Badia (including Alfio Ghezzi, Felice Lo Basso, Filippo La Mantia, Enrico Bartolini, Giancarlo Morelli, Pino Cuttaia, Giancarlo Perbellini, Moreno Cedroni, Matteo Metullio, Riccardo Monco, Enrico e Alessandro Cerea, Gennaro Esposito, Ernst Knam) but also guests from England, Switzerland, Slovenia, Thailand, Austria, Peru and Russia.
Ferrari will be present in many of these events with its labels and, above all, will be on the runway Wednesday, 21 at the Ciasa Salares Hotel in San Cassiano for the themed lunch, "Ferrari and the Masters of Fish", with dishes created by Lionello Cera, Luciano Zazzeri, Moreno Cedroni, Vlamir Mukhin, Yoji Tokuyoshi, Carmine di Nardi.
Other than the classic Ferrari Trentodoc labels there will also be served at the lunch the still wines from the Tenute Lunelli: Pietragrande, Lampante and Aliotto. And this is not all, personalized and special bottles of Ferrari Trentodoc will be awarded to the winners of the competition and as a memorial to the tenth edition. An enormous Mathusalem bottle will be unstoppered to celebrate the closing on Friday, 23.

Ferrari Trento promotes a culture of drinking responsibly which is part of the Italian Art of Living.
It is a culture linked to the ritual nature of food and the celebration of convivial occasions, in which consumption is moderate and informed.
Enter the ferraritrento.com website only if you share this approach and if you are of the legal age to drink alcohol in your country: a world of excellence awaits you!
Access to the site was denied because you are not of legal age to drink alcohol.