And even at the MoMA in New York there is toasting with Ferrari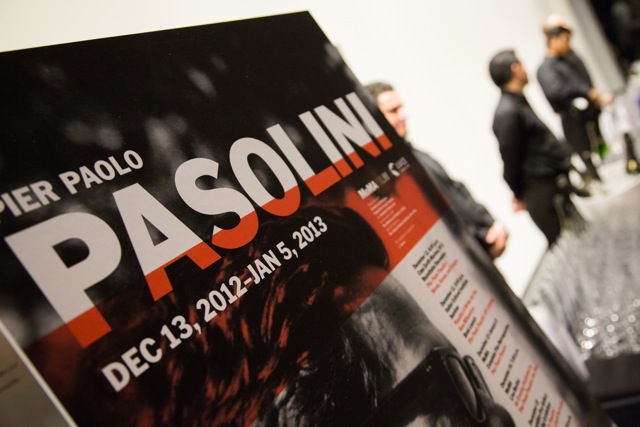 First with Zegna, then with Prada and now at MoMA. There are many glamorous events in New York where the starring  role of the toast is Ferrari sparkling wine. So it was, on December 13, at MoMA, the Museum of Modern Art in New York, for the  presentation of the world premiere of  Medea of Pier Paolo Pasolini to which is dedicated, until January 5, a major retrospective. There was, among others, the minister of culture Lorenzo Ornaghi who, with the exhibition dedicated to Pasolini, started off the Year of Italian culture in the United States which will continue throughout 2013. The toast was a magical moment for the Trentodoc Ferrari once again chosen in New York as a symbol of the Italian art of living.

Ferrari Trento promotes a culture of drinking responsibly which is part of the Italian Art of Living.
It is a culture linked to the ritual nature of food and the celebration of convivial occasions, in which consumption is moderate and informed.
Enter the ferraritrento.com website only if you share this approach and if you are of the legal age to drink alcohol in your country: a world of excellence awaits you!
Access to the site was denied because you are not of legal age to drink alcohol.