The charm of the made in Italy brand in an exhibition and a book about Altagamma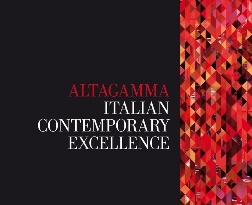 Can  a picture express the magic of  a wine, clothing or a designer object? Who has any doubts should go to see the exhibition at the Triennale in Milan with the title "Altagamma Italian Contemporary Excellence". Altagamma is the foundation that brings together more than 70 Italian brands, the best of Italy in every field, from fashion to wine. Altagamma was founded 20 years ago and one of the founding members was Ferrari. The anniversary is celebrated with a travelling exhibit, and the first place, awaiting the transfer to Shanghai, is precisely the Triennale. On display there are pictures of ten photographers of the Contrasto agency who had the difficult task of telling, explaining, highlighting and summarizing each of the companies which tell around the world and to the world the "Beauty and the Tasty" of Italy. For this anniversary there is also a book, published by Rizzoli, with four photos for each brand. Here one can see the Ferrari Winery pictures.

Ferrari Trento promotes a culture of drinking responsibly which is part of the Italian Art of Living.
It is a culture linked to the ritual nature of food and the celebration of convivial occasions, in which consumption is moderate and informed.
Enter the ferraritrento.com website only if you share this approach and if you are of the legal age to drink alcohol in your country: a world of excellence awaits you!
Access to the site was denied because you are not of legal age to drink alcohol.