Another Ferrari toast at the opening of Niko Romito's Spazio at Eataly in Rome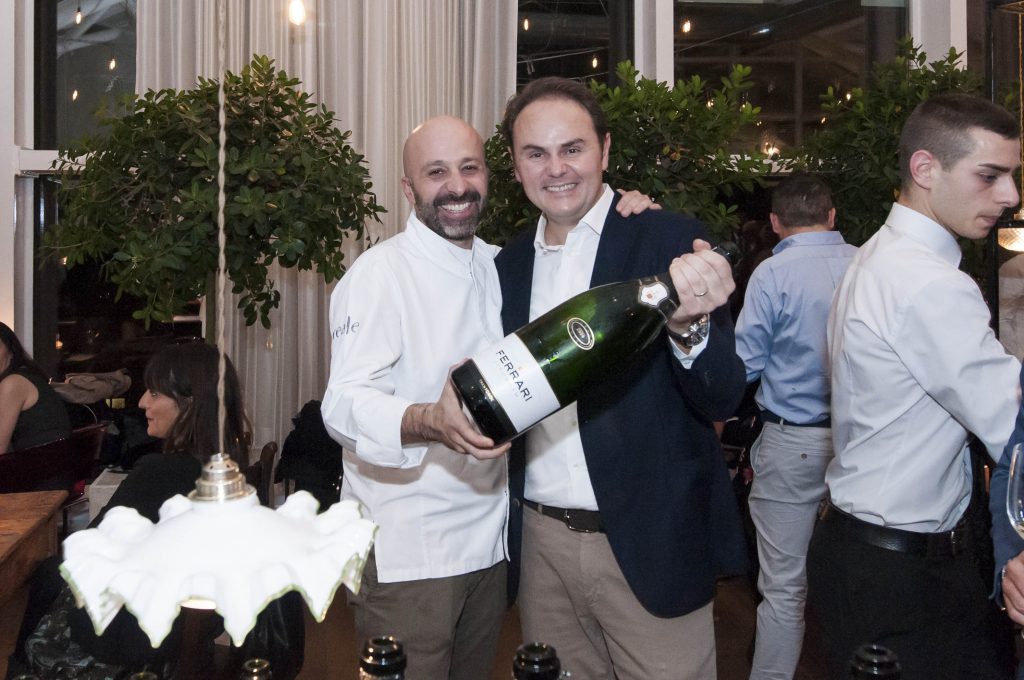 It is only natural to find Ferrari anywhere where there is a well-attended grand event. Such was the case a few nights ago at Eataly in Rome on the occasion of the grand opening of Spazio, the restaurant/laboratory of the three-starred chef Niko Romito (Reale Casadonna di Castelsangro, L'Aquila). Romito has opened a cooking school alongside his fabulous restaurant where the students are actually the cooks honing their skills with the clients.
Thanks to a deal between Romito and Oscar Farinetti, owner of Eataly, one can sample the delicacies of Spazio on the third floor of Eataly. The inauguration of the restaurant was attended by many special guests and was celebrated in grand style; that is, the toast was made with Ferrari, the standard reception anywhere a new Eataly banner is flying.