Felipe Gonzales dines at Villa Margon, Ferrari Winery's welcome center, for the International Alcide De Gasperi Prize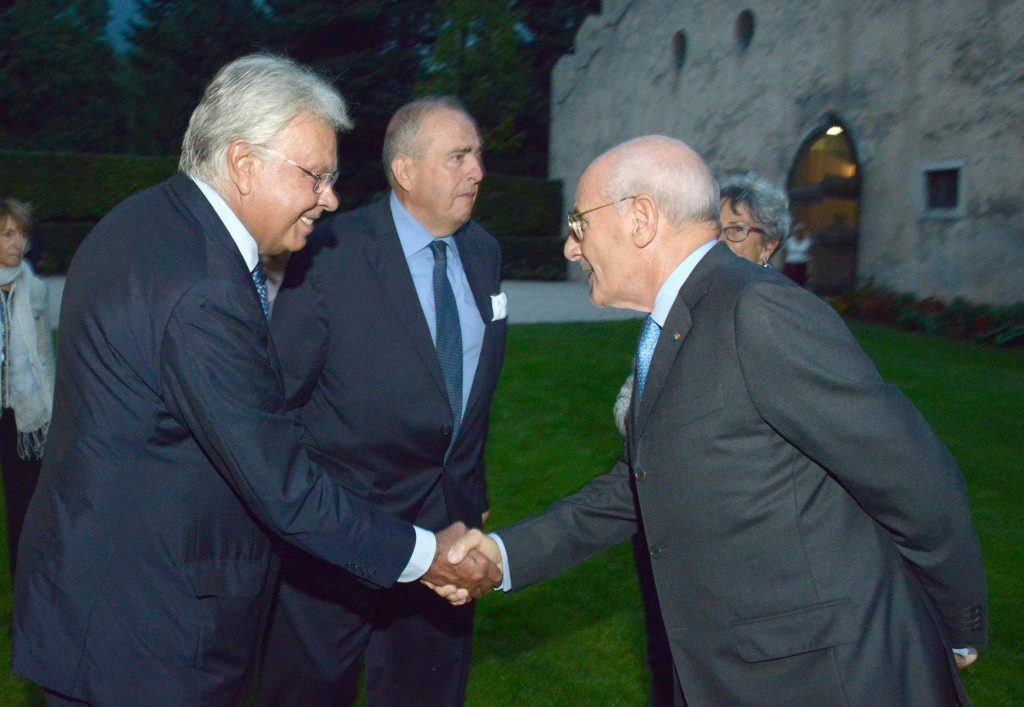 The prestigious gallery full of famous persons who toast with Ferrari has been enriched by the entrance of Felipe Gonzalez, Prime Minister for fourteen years of Spain. Gonzales, who led the Iberian country from 1982 to 1996, was awarded with the International Alcide De Gasperi Prize by the Province of Trento for those who help to develop Europe on Wednesday, 5 September. A gala dinner was held in his honor hosted in the Ferrari welcome center, Villa Margon, where the family Lunelli did the honors. The dinner was prepared by Alfio Ghezzi, the chef of the nearby Locanda Margon, a Michelin star restaurant. The varying dishes were enhanced by the Ferrari labels: Ferrari Perlé 2006, Riserva Lunelli 2004, Ferrari Maximum demi-sec. There was also a place for the magnificent red Maso Montalto Azienda Agricola Lunelli and at the end for a Segnana label, Solera Selezione. In the picture Filipe Gonzales is welcomed by Gino Lunelli in Villa Margon.

Ferrari Trento promotes a culture of drinking responsibly which is part of the Italian Art of Living.
It is a culture linked to the ritual nature of food and the celebration of convivial occasions, in which consumption is moderate and informed.
Enter the ferraritrento.com website only if you share this approach and if you are of the legal age to drink alcohol in your country: a world of excellence awaits you!
Access to the site was denied because you are not of legal age to drink alcohol.