Ferrari at the summit of Italian Cuisine in Hong Kong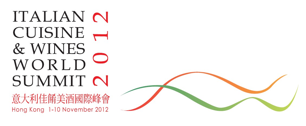 The most acclaimed Italian cuisine was in the limelight for a few days in Hong Kong together with Ferrari sparkling wine, which was offered as a symbol of the best of made in Italy. The fourth edition of the Cuisine and Wines World Summit was held in this Asian city and was an amazing parade of great Italian culinary tradition created by a team of starred chefs with a long line of products. To better spread the culture of the best in Italian cuisine the chefs went to the most famous Italian restaurants in Hong Kong cooking only with Italian ingredients and, in addition, gave cooking lessons. Everything was preceded, on 8 November, by a fabulous gala dinner which was a little demonstration of the coming events where the dishes were created by three star Italian chefs, Chicco Cerea, Umberto Bombana and Heinz Beck. The only sparkling wine of the evening was Ferrari Brut as aperitif and Perlé 2006 for the dish of Chicco Cerea; Watercolor Risotto scented with rosemary and little prawns.

Ferrari Trento promotes a culture of drinking responsibly which is part of the Italian Art of Living.
It is a culture linked to the ritual nature of food and the celebration of convivial occasions, in which consumption is moderate and informed.
Enter the ferraritrento.com website only if you share this approach and if you are of the legal age to drink alcohol in your country: a world of excellence awaits you!
Access to the site was denied because you are not of legal age to drink alcohol.