Ferrari brings record prices at the Altagamma auction in Japan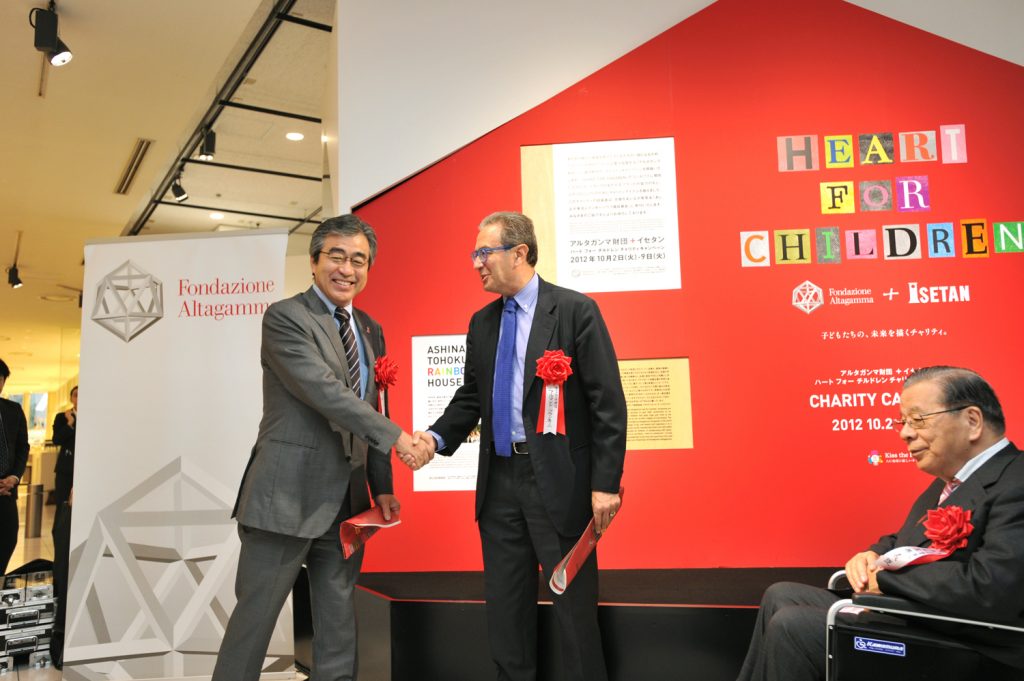 3000 euro, the price at which was sold a case of 6 bottles of Ferrari Riserva 150 ° at an auction in Japan.  This Ferrari Riserva is a special cuvée numbering only 1861 bottles to celebrate the 150th anniversary of the Unification of Italy. The auction, held on October 3rd  in the splendid rooms of the Italian Embassy in Tokyo, thanks to the support of the ambassador Vincenzo Petrone, is part of a group of initiatives promoted by Altagamma, the foundation that brings together Italian companies of excellence and of which Ferrari Winery is a founding member, was held to support the victims of the earthquake in Japan. In particular, thanks to the collaboration with Isetan Mitsukoshi Department Store in Tokyo, a major showcase of international luxury products, from the 2nd to 9th  October, 1400 products of Altagamma companies – specifically dedicated to this initiative- were sold at affordable prices attracting thousands of consumers. Thanks to the cooperation of the companies which participated in the initiative – including Bottega Veneta, Buccellati, Fendi, Valentino, Ferrari Maranello and many others, and of course the Ferrari Winery – the operation has raised approximately € 150,000. With this contribution, the Ashinaga Foundation will bring to completion the Rainbow House in Tohoku, for the orphans of the earthquake of March 2011. The project involves the construction of facilities for the psychosocial support of children who lost their parents and support for the university students who became orphans because of the earthquake.
More information in the following video by clicking here.

Ferrari Trento promotes a culture of drinking responsibly which is part of the Italian Art of Living.
It is a culture linked to the ritual nature of food and the celebration of convivial occasions, in which consumption is moderate and informed.
Enter the ferraritrento.com website only if you share this approach and if you are of the legal age to drink alcohol in your country: a world of excellence awaits you!
Access to the site was denied because you are not of legal age to drink alcohol.