There was Ferrari everywhere you looked during a magic evening in Kyoto where, among the many VIPs present, there was the mayor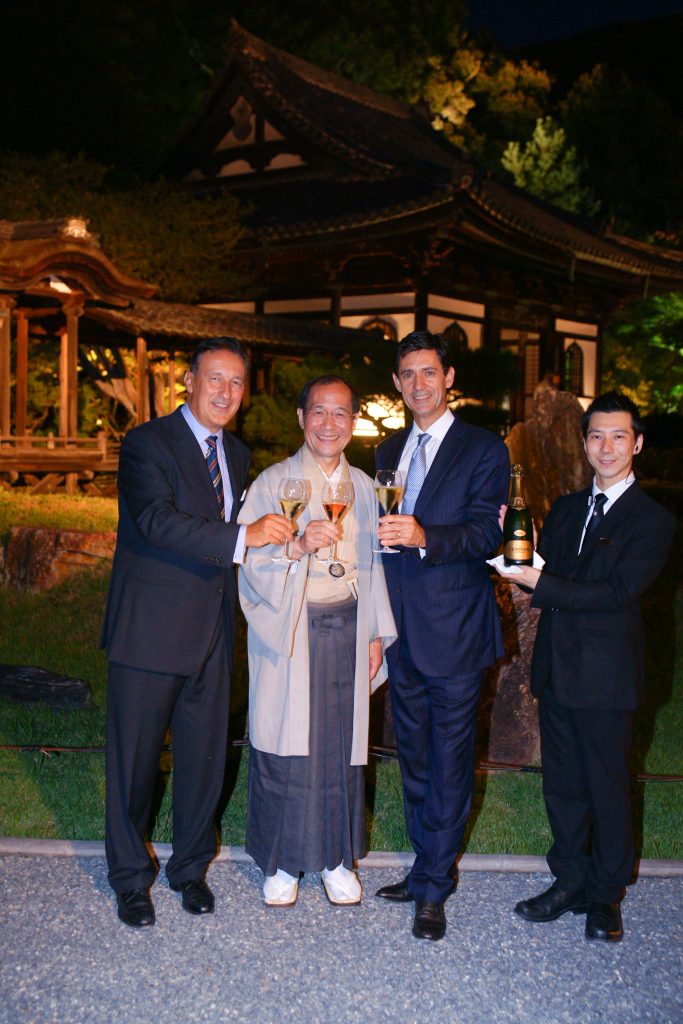 How much the Japanese like Ferrari sparkling wines was made clear during a wonderful evening in the enchanting atmosphere of the Oriental Garden, a monumental hotel which  stands out in the Garden of the Temples. In this garden, Ferrari was the star of the evening with the mission, as the inspirational theme said , "The Italian Art of Living in Kyoto", of enhancing the Italian art of living with Ferrari as its symbol in the sparkling wine world. The success of the event, symbolically accompanied by a Japanese soprano and a Neapolitan singer, was made evident by the participants who attended: all of the distinguished persons from the ancient Japanese city, Ferrari wine lovers, diplomats from the Italian Embassy in Tokyo and, finally,  the mayor of Kyoto, Mr. Daisaku Kadokawa (in the picture with Guido Pianaroli on the left and Thierry Cohen), who wore the traditional male kimono and is rarely seen participating in private events. Mr. Kadokawa expresed his great appreciation of Ferrari which was offered by Mr. Guido Pianaroli, Ferrari Managing Director, in all its different labels. Before leaving the party the mayor voiced his positive opinion of Ferrari thus making him the latest Ferrari fan.

Ferrari Trento promotes a culture of drinking responsibly which is part of the Italian Art of Living.
It is a culture linked to the ritual nature of food and the celebration of convivial occasions, in which consumption is moderate and informed.
Enter the ferraritrento.com website only if you share this approach and if you are of the legal age to drink alcohol in your country: a world of excellence awaits you!
Access to the site was denied because you are not of legal age to drink alcohol.