Ferrari bubbles celebrate the presentation of the ecological supercar, Fisker Karma, in Montecarlo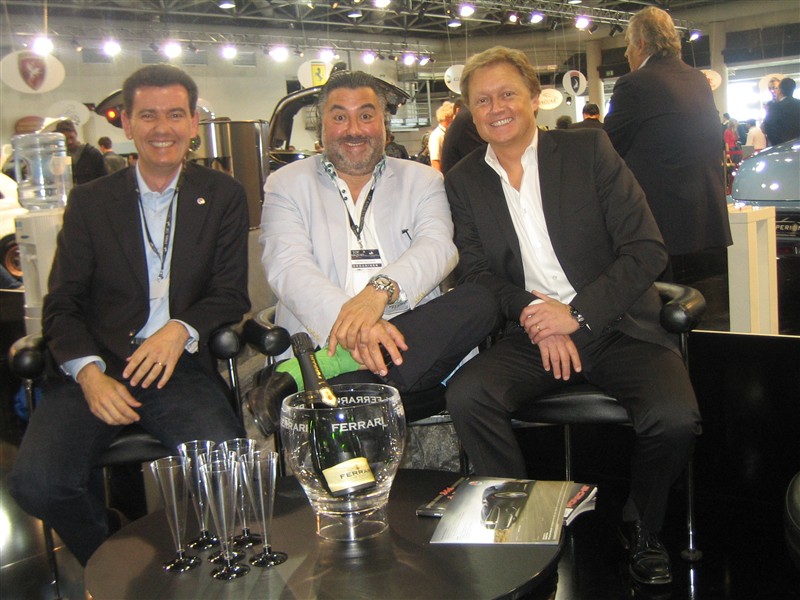 Take one of the most beautiful cars in the world, place it on a refined stage, such as the Grimaldi Forum in Montecarlo and you have Top Marques Monaco, better known as the Luxury Car and Supercar Fair. Ferrari bubbles were at the seventh edition of Top Marques a couple of days ago in Montecarlo. And as exclusive partner of a new and innovative US motor car manufacturer there was, Fisker, founded just three years ago by a man who knows more than just a little about luxury cars. We are of course talking about Henrik Fisker the man behind the stunning bodies of the latest Aston Martins and the BMW Z8. Fisker will debut in a couple of months with the first top-of-the-range ecological car, a plug-in hybrid. Karma is its name and it is a hybrid car with totally electric traction, characteristics that easily explain why the Ferrari bubbles accompany every presentation of Karma in the world. "It is the first high performance ecological hybrid car", says Marcello Lunelli, vice chairman of the Ferrari company. A car that offers the performance of a supercar (0-100 km/h in 5.8 sec) with a lower consumption than a small car (3.5 l/100 km) and extremely low CO2 emissions (which smashes the 100 gr limit with just 83gr CO2/km), a car which is therefore authentically ecological. "Companies like us that create sparkling wines cannot but be concerned with defending the integrity of the environment. This is why we have become partners of Fisker" emphasises Marcello Lunelli. The working prototype of Karma was presented at Montecarlo and the stand was overrun with visitors, including a visit by Prince Albert of Monaco, a great supporter of ecological cars and more specifically of the Karma project. Karma will be available on the Italian market early 2011. 

Ferrari Trento promotes a culture of drinking responsibly which is part of the Italian Art of Living.
It is a culture linked to the ritual nature of food and the celebration of convivial occasions, in which consumption is moderate and informed.
Enter the ferraritrento.com website only if you share this approach and if you are of the legal age to drink alcohol in your country: a world of excellence awaits you!
Access to the site was denied because you are not of legal age to drink alcohol.