Ferrari donates The Perfect Horse to Arte Sella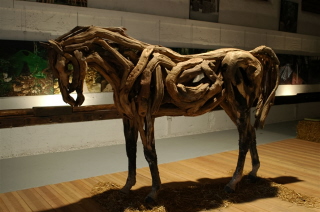 Arte Sella is an extraordinary outdoor museum set up in Sella Valley, one of the most beautiful places in Valsugana. The collection is comprised of art created only with materials coming directly from nature. One of the last works, The Perfect Horse, created by Heather Jansch, has been bought and donated to Arte Sella by a group of companies, one of those being the maison Ferrari. The Perfect Horse, as one can see from the picture, is a full-size horse "built" by the artist with branches gathered from the Cornwall beaches.
Subscribe now to our newsletter
Apply for our newsletter and be the first to find out what's new in the world of Ferrari's exclusive sparkling wines.