Ferrari is the strongest wine brand in Italy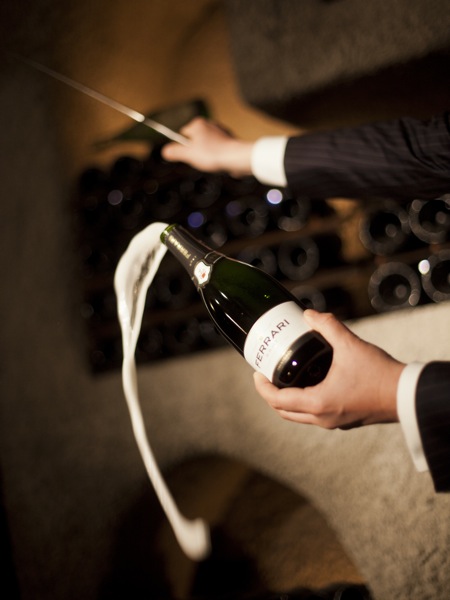 The Lunelli Group's Trento-based winery takes top spot in Wine Intelligence's "Global Wine Brand Power Index" ratings
A Brand Awareness Index of 100 and an overall Brand Power Index of 99 crown Ferrari as Italy's strongest wine brand: so states Wine Intelligence, the British market research and consultancy company specialising in the world of wine, in its study under the title Italy Wine Landscape 2020, carried out in March 2020 among regular consumers of wine.
Within this wide-ranging report on the country's wine market and drinking habits, a section is in fact devoted to the strength of the various brands: the "Global Wine Brand Power Index". Ferrari came out top in Italy, with 100 points  in terms of "Brand Awareness", 98 in the "Brand Purchase Index", which measures frequency and intention in purchasing, and 99 in the "Connection Index", the degree of connection with consumers, evaluated according to their affinity with the values of the brand  and their likelihood of recommending it.
Pierpaolo Penco, Italy Country Manager for Wine Intelligence, commented: "Ferrari ranks notably higher than all the other brands, always performing in the top three as regards all the indicators of brand health. The results contained in our recent analysis of the Italian market confirm what was already clear 2 years ago, when our previous report, Sparkling Wines in Italy 2018, was published. It too saw Ferrari as the most highly rated brand among Italy's consumers of sparkling wines."
"This result makes us extremely proud and it encourages us to remain faithful to our philosophy, which has always focused on excellence, respect for the terroir, and promotion of the Italian Art of Living. Wine Intelligence's analysis bears witness that all of these aspects are coherent with what today's consumers look for when they choose a brand, and it confirms Ferrari as the Italian toast par excellence," states Matteo Lunelli, President of Ferrari Trento.

Ferrari Trento promotes a culture of drinking responsibly which is part of the Italian Art of Living.
It is a culture linked to the ritual nature of food and the celebration of convivial occasions, in which consumption is moderate and informed.
Enter the ferraritrento.com website only if you share this approach and if you are of the legal age to drink alcohol in your country: a world of excellence awaits you!
Access to the site was denied because you are not of legal age to drink alcohol.