The 2008 Giulio Ferrari Riserva del Fondatore makes its debut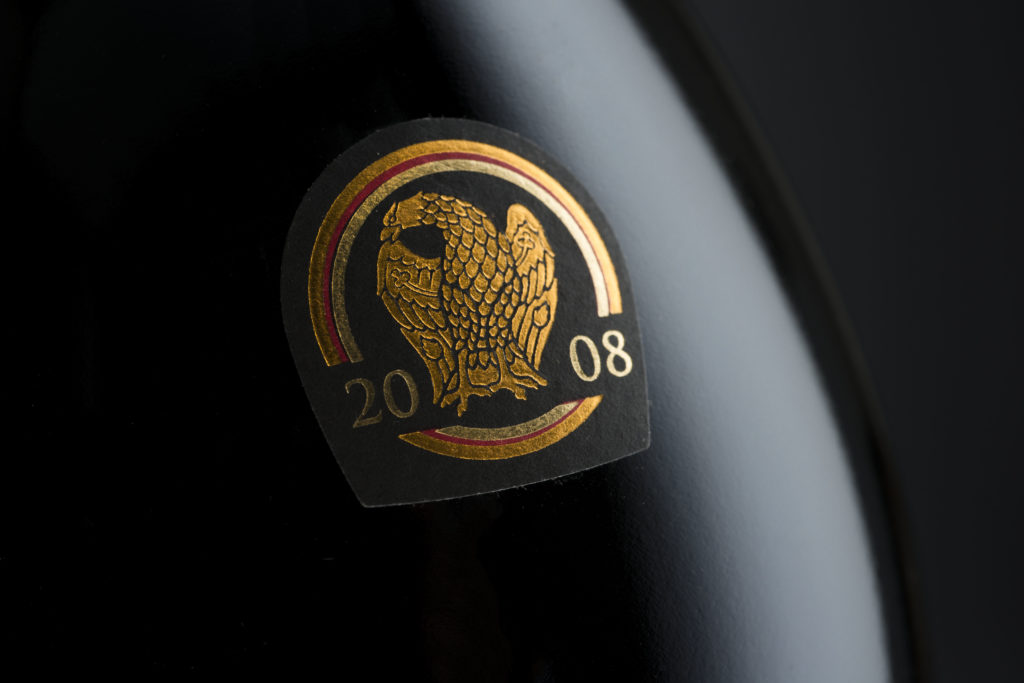 The new vintage of Giulio Ferrari celebrates Italian Republic Day
Ferrari Trento chose 2nd June, Republic Day, to launch the 2008 vintage of Giulio Ferrari Riserva del Fondatore, the iconic Italian sparkling wine, and so underline the Company's love for Italy, its pride in the country's outstanding products, and the spirit of cohesion and rebirth that the nation is clearly demonstrating.
Giulio Ferrari Riserva del Fondatore is the Italian sparkling wine that has won most awards, both in its home country and abroad. It is a Trentodoc that has succeeded in meeting the challenge of time: it matures for over ten years on its lees, acquiring great complexity but without ever losing its balance, freshness, and elegance.
The 2008 vintage displays an incredible kaleidoscope of aromas, in which the fruity notes are particularly ingratiating. In the mouth, it amazes one with the stunning richness of its fruit and the delicacy of its bubbles, which caress and envelop the palate, underpinned by perfectly integrated acidity. It is a wine of substance, aristocratic and satisfying.
Giving it a preview presentation in an online webinar on the evening of 1st June,  together with Matteo and Marcello Lunelli and Ferrari Trento's oenologist Ruben Larentis, were three authoritative wine trade commentators: Marco Sabellico of Gambero Rosso, Luciano Ferraro of the Corriere della Sera and Alessandro Scorsone, the Prime Minister's Master of Ceremonies.
In the live tasting on Facebook, the extraordinary freshness and harmony of this vintage emerged, as confirmed by Marco Sabellico, who defined it a law unto itself, completely different from any other vintage of Giulio Ferrari, but which expresses perfectly its characteristics due to the meticulous work carried out in the vineyard, and subsequently in the winery.
Luciano Ferraro then highlighted, apart from its elegance, the resoluteness and strength that are typical of its mountain-bred character, and reminded the audience how Ferrari has, throughout the last century, been part and parcel of Italy's history and how – even at this difficult time – the Company wishes to celebrate an important historical anniversary such as that of the creation of the Italian Republic. This was also clearly underlined by Alessandro Scorsone, who has offered Ferrari's wines on many official occasions, and who stressed the unique quality of the Giulio Ferrari, a sparkling wine that has succeeded in creating a timelessly classic style, ideal for celebrating any occasion.
#June2gether #Giulio2Celebrate #giulioferrari
Trento, 2nd June 2020

Ferrari Trento promotes a culture of drinking responsibly which is part of the Italian Art of Living.
It is a culture linked to the ritual nature of food and the celebration of convivial occasions, in which consumption is moderate and informed.
Enter the ferraritrento.com website only if you share this approach and if you are of the legal age to drink alcohol in your country: a world of excellence awaits you!
Access to the site was denied because you are not of legal age to drink alcohol.