Ferrari Perlé Nero 2015 achieves the Tre Bicchieri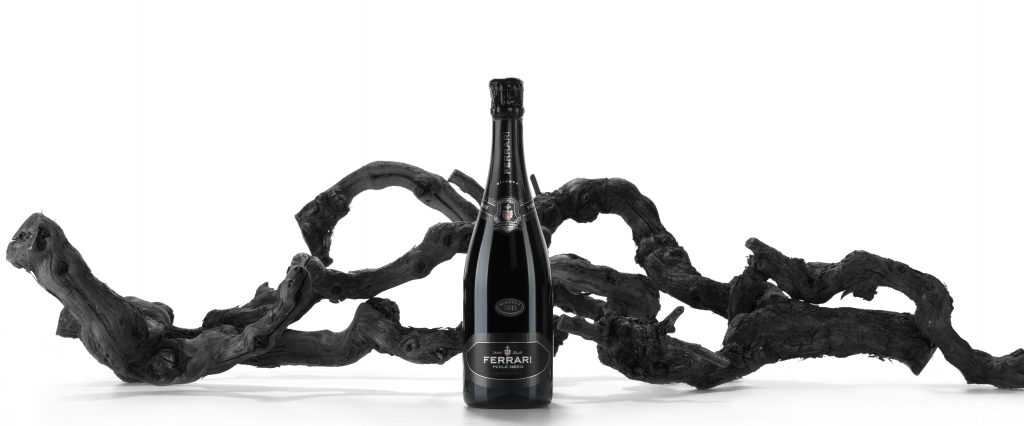 The 2015 vintage of Ferrari Trento's unique Blanc de Noirs returns to the summit of Italian wine by winning the Tre Bicchieri; the highest accolade of the Gambero Rosso Wine Guide.
One of the most awarded wines ever by wine guides, Ferrari Perlé Nero is the result of more than forty years of research into the complex and fascinating grape variety Pinot Nero, demonstrating that it is capable of expressing extraordinary bubbles that are different from all others in terms of complexity and elegance.
With its innate harmony and personality, the Ferrari Perlé Nero already stands out on the nose for its richness, ranging from fruity hints to mineral notes, to a lingering toasty delicacy. The palate should be savoured for its richness; a perfect balance between taste and texture that offers a creaminess that captivates even beyond the enveloping, majestic finish.

Ferrari Trento promotes a culture of drinking responsibly which is part of the Italian Art of Living.
It is a culture linked to the ritual nature of food and the celebration of convivial occasions, in which consumption is moderate and informed.
Enter the ferraritrento.com website only if you share this approach and if you are of the legal age to drink alcohol in your country: a world of excellence awaits you!
Access to the site was denied because you are not of legal age to drink alcohol.