Ferrari Perlé Nero is the World Champion of the Blanc de Noirs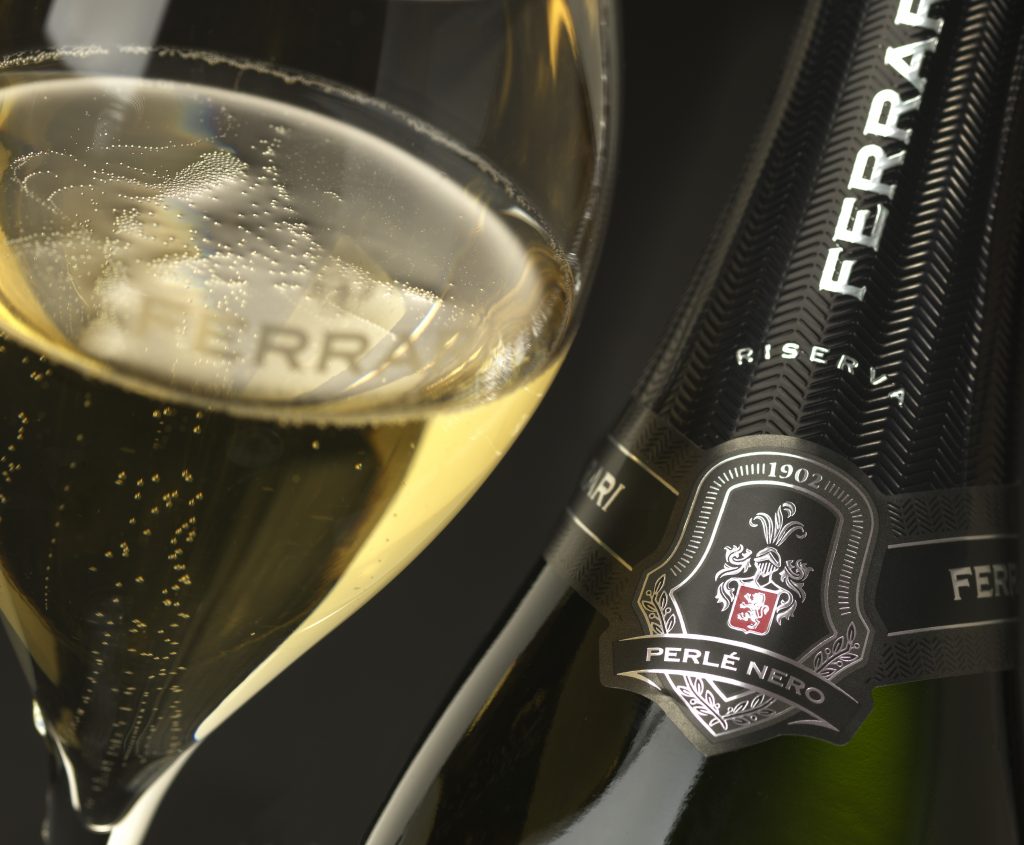 Elected World Champion at "The Champagne & Sparkling Wine World Championships", Ferrari Perlé Nero Riserva 2012 is also amongst the best 100 wines in the world for Wine Enthusiast
After its recent election as Sparkling Wine Producer of the Year 2021 by the The Champagne & Sparkling Wine World Championships, Ferrari Trento has gained further recognition for its Ferrari Perlé Nero Riserva 2012 in Magnum by being appointed World Champion in the category Classic Blanc de Noirs in the same prestigious competition. Unveiled on November 26th during a virtual event closing the Awards Ceremony Week, the "World Champions" were evaluated by the jury of The Champagne & Sparkling Wine World Championships as the absolute best in their category. This competition, the most important international event dedicated only to bubbles, owes its importance and prestige to the eminence of its founder, Tom Stevenson, and receives over a thousand entries from all over the world every year.
Being crowned the world's best Blanc de Noirs is not the only important milestone reached this year by Ferrari Perlé Nero 2012 as it also entered the coveted ranking "100 best wines in the world" by the American magazine Wine Enthusiast. It was described by the correspondent for Italy Kerin O'Keefe as follows: "radiant, refined and absolutely delicious, these bubbles push all the right buttons".
The first and only Blanc de Noirs in the history of Ferrari Trento, Perlé Nero is a Trentodoc Riserva created only using Pinot Nero grapes carefully chosen from the family's finest vineyards on the slopes of the Trentino mountains. Unique among the wines produced by Ferrari Trento but absolutely in line with the style of the Winery, it represents a challenge within a challenge: exalt the character of Pinot Noir without tinkering with the colour extractions or the body of this grape variety. The outcome is an extraordinary synthesis of complexity and elegance.
The important awards obtained by Ferrari Perlé Nero confirm the great work carried out by Ferrari Trento on a delicate and unpredictable vine: fifty years of research, in the vineyard and in the winery, beautifully told by this excellent Trentodoc.

Ferrari Trento promotes a culture of drinking responsibly which is part of the Italian Art of Living.
It is a culture linked to the ritual nature of food and the celebration of convivial occasions, in which consumption is moderate and informed.
Enter the ferraritrento.com website only if you share this approach and if you are of the legal age to drink alcohol in your country: a world of excellence awaits you!
Access to the site was denied because you are not of legal age to drink alcohol.