Ferrari presents… MaximICE, the new Summer cocktail!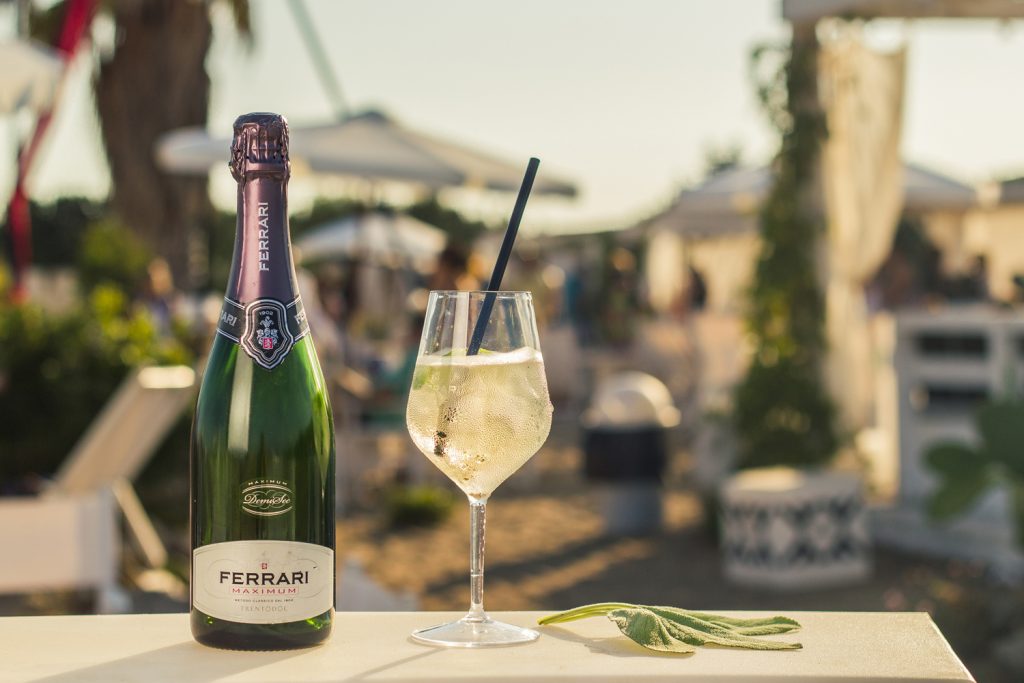 The secret of the brand new cocktail, that Ferrari Winery proposes for Summer 2015, is a perfect mix of freshness, taste and vivaciousness. It's MaximICE, an innovative combination of Ferrari Maximum Demi-Sec sparkling wine with sage and white pepper. Served on the rocks, it will become one of the most requested cocktails of the summer. Simple and natural ingredients preserve the elegance of the perlage, enriching it with the Mediterranean aroma of sage and the exotic touch of pepper. Easy to prepare and readily enjoyed, MaximICE delights the most youthful patrons and gives our loyal customers an unexpected and elegant alternative to the classic Ferrari aperitivo.
An exclusive tour, the "MaximICE Your Summer", will launch this special cocktail and will include some of the most exclusive destinations of the Italian Summer: starting on July, 5th from White Ostuni Beach Club, it will continue to July, 11th at Ferrari Spazio Bollicine in Porto Cervo and it will end in Versilia on July, 19th at Twiga Beach Club in Marina di Pietrasanta.
During the tour, it will be possible to taste other cocktails, in addition to MaximICE, that Ferrari Winery has created to propose to the sparkling wine-enthusiasts as fresh and pleasant alternatives for the summer: Ferrari You-Go, a revised version of the so called "Hugo" based on elder syrup, and Blooming Perlé, where a wild hibiscus flower blooms in the famous vintage Trentodoc.
RECIPE:
4/5 sage leaves
White pepper
10 cl of Ferrari Maximum Demi-Sec
5 small ice cubes
Put the sage leaves in the stem glass, add white pepper ground on the spot and press everything gently. Add the ice, the Ferrari Maximum Demi-Sec and mix.

Ferrari Trento promotes a culture of drinking responsibly which is part of the Italian Art of Living.
It is a culture linked to the ritual nature of food and the celebration of convivial occasions, in which consumption is moderate and informed.
Enter the ferraritrento.com website only if you share this approach and if you are of the legal age to drink alcohol in your country: a world of excellence awaits you!
Access to the site was denied because you are not of legal age to drink alcohol.