Ferrari Press Awards celebrate their 10th anniversary. The names of the 2017 winners have been released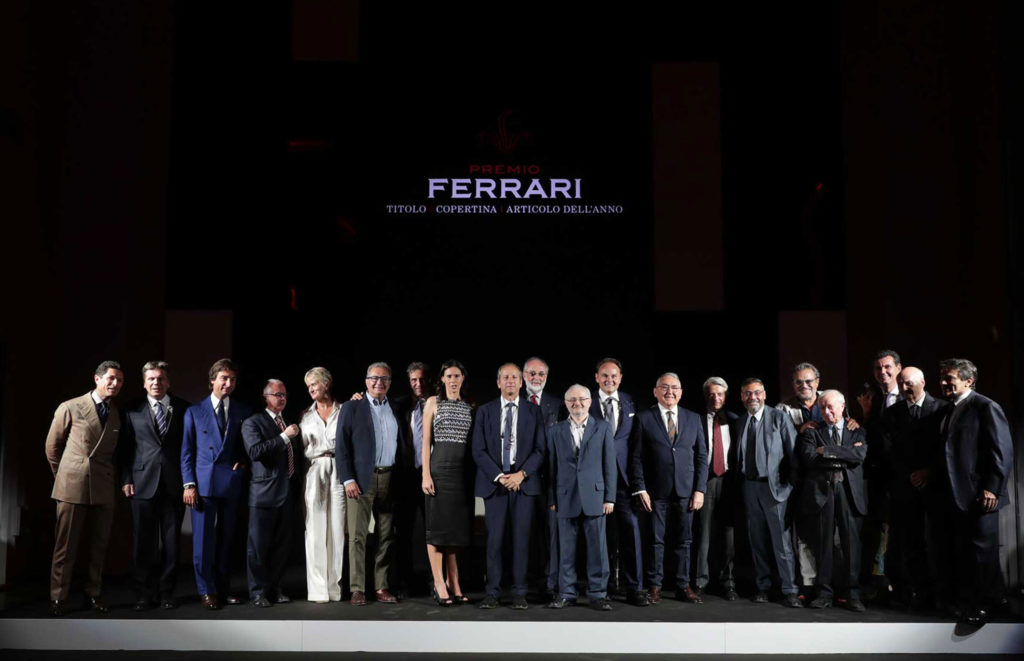 Ferrari Press Awards celebrate their 10th anniversary by rewarding the work of Il Messaggero and Famiglia Cristiana for the first time.
The names of the two winners have been unveiled during an event hosted on the evening of June 12 at Triennale di Milano, in front of a theatre filled with representatives of the press, cultural establishment, and entrepreneurial world.
The prize of 1,000 bottles of Ferrari Trentodoc was symbolically handed over to the director of Il Messaggero for the "Title of the Year" category, which it won for the title "Cuba libre" published on the front-page of the newspaper of November 27, 2016, while Famiglia Cristiana took home the victory in the "Cover of the Year" category with a front-page titled "Bambini Perduti" (Missing Children).
The jury of the award was composed of important representatives of the Italian press and cultural establishment and it decided to reward the newspaper headquartered in Rome for its title related to the death of Fidel Castro, with the justification that "among all titles published on the front-pages of the newspapers to break the news of the death of Fidel Castro, the title chosen by Il Messaggero was undoubtedly the most suggestive and sparkling. By referring to a legendary cocktail, it conveyed the full meaning of the end of almost half a century of dominance and charisma with only two words".
The success in the "Cover of the Year" category was instead awarded to Famiglia Cristiana thanks to the picture of a child leaning outside of a train window to catch two apples offered by a gloved hand, which led the jury to the statement that "the tenderness kindled by the image clashes with the horrible meaning of the words chosen for the title, "Missing Children", instantly and skillfully portraying the daily tragedies taking place in Italy, where thousands of refugee minors disappear into thin air".
After the prize giving ceremony, the evening continued with a debate featuring the two directors of the newspapers that had won the first edition of the Ferrari Press Awards back in 2007, Giulio Anselmi, then director of La Stampa and current president of Ansa, and Daniela Hamaui, then at the helm of L'Espresso and currently chief editor at Vanity Fair, who were joined on stage by Ferruccio de Bortoli, member of this year's Ferrari Press Awards jury.
The debate also introduced the presentation of the "Italian Art of Living – Article of the Year" Ferrari Press Award, which went to the Wall Street Journal Magazine for the article written by Jay Cheshes on the Sicilian Anna Tasca Lanza cooking school, which was published in June 2016 under the title "A Slice of Sicilian".
Winners and event's pictures in the photo gallery below.