Ferrari toasts at the Olympics Games in London with Sky Italy and at the Russian House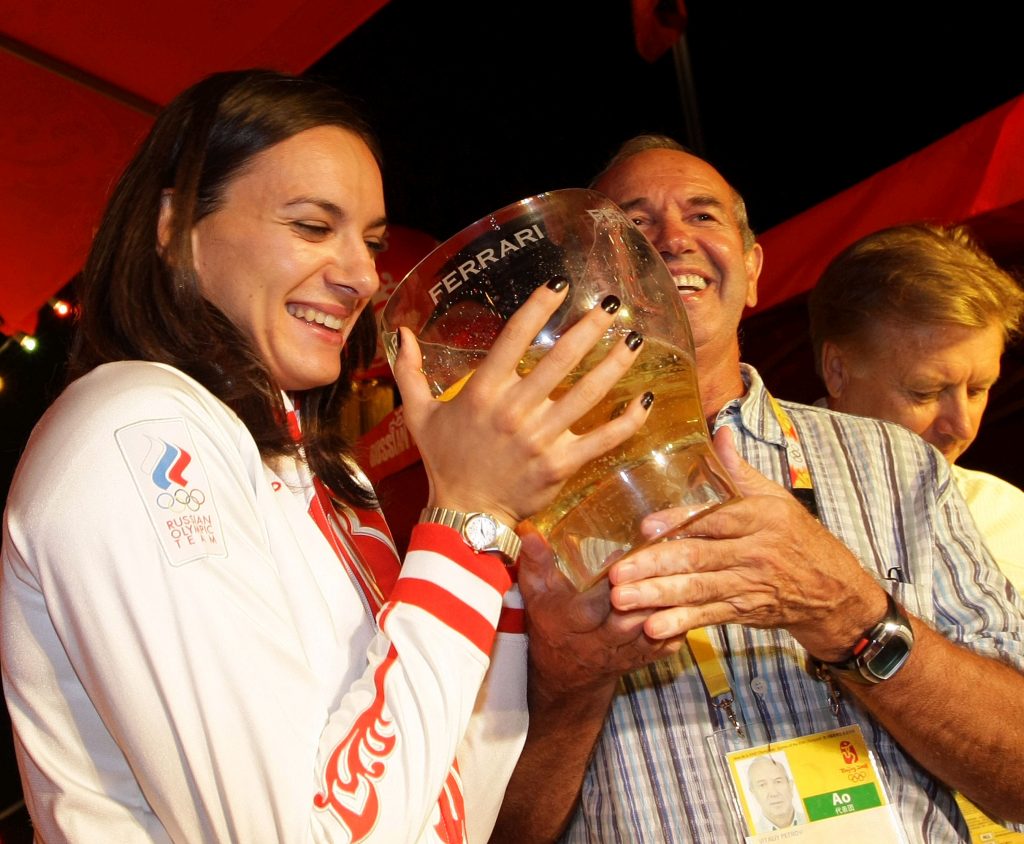 There will be many, many Ferrari toasts during the Olympic Games in London starting on Friday, July 27. For the Italian champions, those who win medals will be honored by uncorking jeroboam Ferrari bottles in the Sky Italia studios. Sky Italia, which has won the television rights for four Olympics, is offering our country an incredible service by broadcasting all the programmed competitions. Champions of today and tomorrow will toast with many great champions of the past including: Fiona May, Jury Chechi, Antonio Rossi, Patrizio Oliva, Stefano Baldini and Massimiliano Rosolino, all of whom Sky Italia has entrusted with the technical commentary.
Ferrari will be toasting also at the Russia House for every medal that Russian athletes in each discipline win: a unification that has become tradition. Starting with the Winter Olympics Games in Turin in the Russia House every medal in the Olympics, which are always numerous, has always been celebrated with Ferrari. The asbove picture shows celebrating during the Beijing Olympic Games at the Russia House.
 

Ferrari Trento promotes a culture of drinking responsibly which is part of the Italian Art of Living.
It is a culture linked to the ritual nature of food and the celebration of convivial occasions, in which consumption is moderate and informed.
Enter the ferraritrento.com website only if you share this approach and if you are of the legal age to drink alcohol in your country: a world of excellence awaits you!
Access to the site was denied because you are not of legal age to drink alcohol.