Ferrari Trento celebrates 120 years, by achieving Carbon Neutrality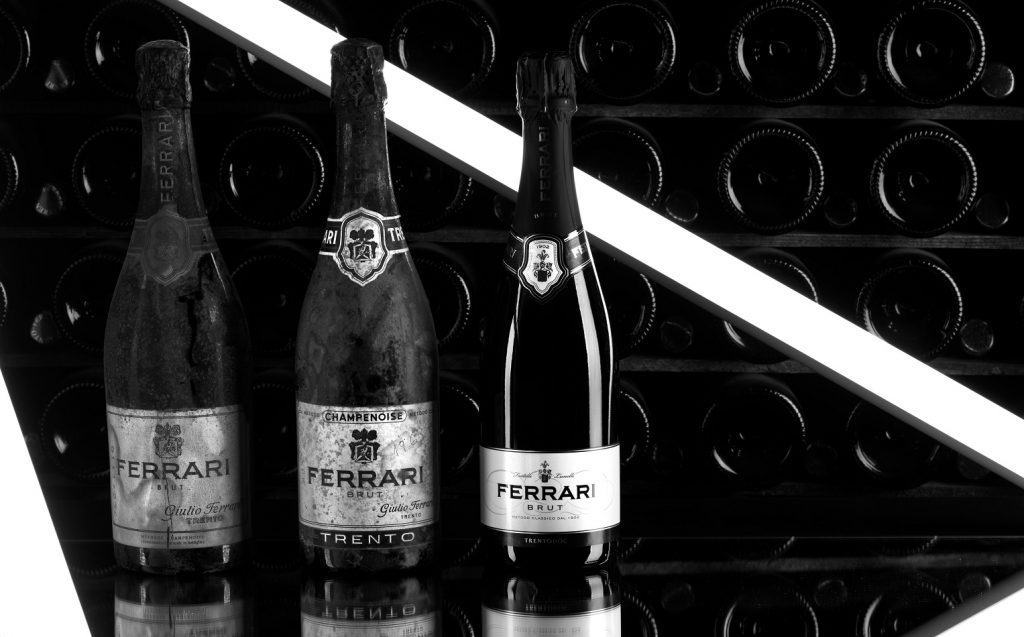 Gruppo Lunelli's winery celebrates this important milestone by reinforcing its commitment to sustainability,
Ferrari Trento celebrates its 120th year of existence and remains faithful to the dream of its founder, Giulio Ferrari, as well as to the values that the Lunelli family has guaranteed for three generations, in line with an entrepreneurial vision, in which the company must not limit itself in creating value for its stakeholders but also produce wellbeing, safety and beauty for those who work in it and for the community in which it is inserted. This demonstrates both Ferrari Trento's social responsibility and great attention to the environment.
Ferrari Trento is in fact celebrating this important anniversary with a new goal in its path towards sustainability, having obtained Carbon Neutrality scope 1, 2 and, partially, 3 certification. This objective, which brings the impact on the climate of the company's direct emissions to zero, has been achieved thanks to a series of decisions – made across several years – aimed at reducing such emissions. These include the investment on a photovoltaic plant, placed on the winery's roof as well as purchasing an electrical energy solely from renewable sources, combined with a programme of offset with certified carbon credits.
This result stands alongside Biodiversity Friend and Organic certifications for all of the vineyards owned by the Lunelli family – obtained in 2015 and 2017 respectively – and is part of the company's long-standing vision of social responsibility, formalised by the release of its first Sustainability Report a few months ago.
Ferrari Trento's emissions have been certified and compensated by ClimatePartner, a global firm that specialising in the evaluation and solution of problems regarding climatic impact using the Greenhouse Gas Protocol Corporate Accounting and Reporting Standard, one of the most renowned international protocols. Certification refers to the reduction of and compensation for emissions deriving from the energy and fuels used by the company, defined as scope 1 and 2, but also includes part of scope 3, which encompasses the whole of the company's value chain. In fact it also comprises corporate travel, the employees' transfers from home to work, and the chain of upstream emissions deriving from consumption within the company.
To learn more about Ferrari Trento's compensation activity: https://fpm.climatepartner.com/tracking/19083-2203-1001/en.

Ferrari Trento promotes a culture of drinking responsibly which is part of the Italian Art of Living.
It is a culture linked to the ritual nature of food and the celebration of convivial occasions, in which consumption is moderate and informed.
Enter the ferraritrento.com website only if you share this approach and if you are of the legal age to drink alcohol in your country: a world of excellence awaits you!
Access to the site was denied because you are not of legal age to drink alcohol.