Ferrari Trento gets top ratings from The Wine Advocate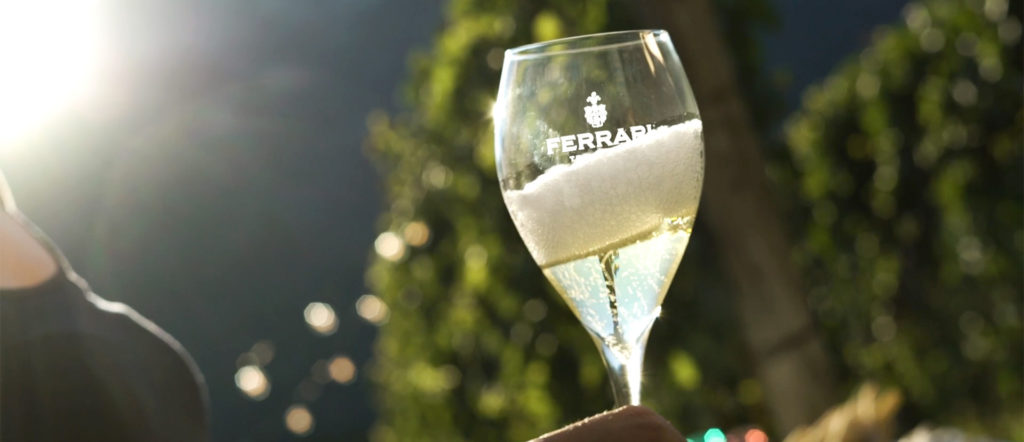 The latest edition of The Wine Advocate, the prestigious American magazine founded by Robert Parker in 1978, has judged no less than seven of Ferrari's Trentodocs as being among the best wines of Trentino. Monica Larner, for several years now the publication's correspondent responsible for tasting Italy's finest wines, defined this region of incredible beauty as one of the most creative, diverse and resourceful in our country.
To demonstrate Ferrari's care and commitment to excellence throughout its range, the positive comments began with Ferrari Brut which, with its 91 points, Monica Larner describes as "an Italian classic and a terrific value. This is the quintessential Italian aperitivo wine".
Another important result was that of Ferrari Perlé 2014 which, with 94 points, is defined as a pure expression of Chardonnay from mountainside vineyards, "which reveals extreme smoothness and silkiness, enhanced by the soft beading that caresses the palate".
The list of Ferrari wines selected by Wine Advocate continues with the Ferrari Rosé Trentodoc, rated 90 points, the Ferrari Trentodoc Perlé Rosé 2014 (94 points), the Perlé Nero 2012 (95 points), the Ferrari Riserva Lunelli 2009 (94 points), and the Giulio Ferrari Riserva del Fondatore 2008, which earns a rating of no less than 96+, another significant sign of recognition for Ferrari Trento's great determination to produce outstanding Trentodoc sparkling wines.

Ferrari Trento promotes a culture of drinking responsibly which is part of the Italian Art of Living.
It is a culture linked to the ritual nature of food and the celebration of convivial occasions, in which consumption is moderate and informed.
Enter the ferraritrento.com website only if you share this approach and if you are of the legal age to drink alcohol in your country: a world of excellence awaits you!
Access to the site was denied because you are not of legal age to drink alcohol.