Ferrari Trento has its fill of awards in Wine Reviews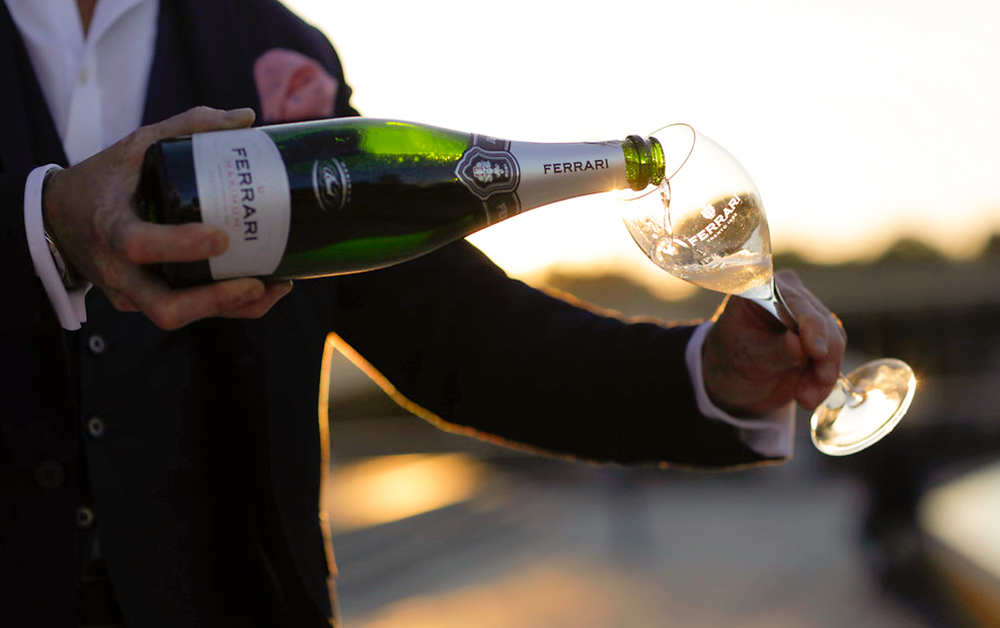 Ferrari Trento is among the most awarded wineries in Italy and abroad this year too. Giulio Ferrari Riserva del Fondatore, also with vintage 2007, remains the undisputed leader of Italian bubbles and reaches the highest accolades in all the prestigious reviews: 5 Grappoli for Bibenda; 3 Stelle for I Vini di Veronelli; "Grande Vino" for Slow Wine; 4 Viti Guida AIS and Vini d'Italia Vitae and 98 points out of 100 for Doctor Wine by Daniele Cernilli.
The Giulio Ferrari Rosé had a great debut too. Introduced only a few months ago, it has already received very high scores in Italy and abroad, such as Civiltà del Bere (98/100), Doctor Wine by Daniele Cernilli (97/100), Decanter (96/100) and James Suckling "Great Wines of Italy 2018" (93/100).
Great success also for the Perlé line, with Riserva Perlé Nero and Perlé Bianco and most of all with Cuvée Zero11 of Perlé Zero. Since its launch in 2017, Cuvée Zero11 has already conquered Tre Bicchieri of Guida Vini del Gambero Rosso, the title of "Grande Esordio" for I Vini di Veronelli and 95 points out of 100 in the famous review Wine Enthusiast.
To close and to celebrate so many goals, Ferrari Trento has been awarded also of the prestigious title "Winery of the Year 2019" from Guida Vini del Gambero Rosso for the "impressive quality of the whole range and for the continuous promotion of Made in Italy around the world". This is a very important acknowledgment, coming after the "Award for Sustainable Viticulture in 2018" to demonstrate the great work of research and carrying out tests. This has taken Ferrari in the last 20 years to create new Trentodoc wines, which are signature and coherent with the style of the winery, and to enrich the Perlé and Riserva lines with new labels which are particularly appreciated, as the numerous positive appraisals show.

Ferrari Trento promotes a culture of drinking responsibly which is part of the Italian Art of Living.
It is a culture linked to the ritual nature of food and the celebration of convivial occasions, in which consumption is moderate and informed.
Enter the ferraritrento.com website only if you share this approach and if you are of the legal age to drink alcohol in your country: a world of excellence awaits you!
Access to the site was denied because you are not of legal age to drink alcohol.