Ferrari Trento is once again among the 'Best Managed Companies' awarded by Deloitte Private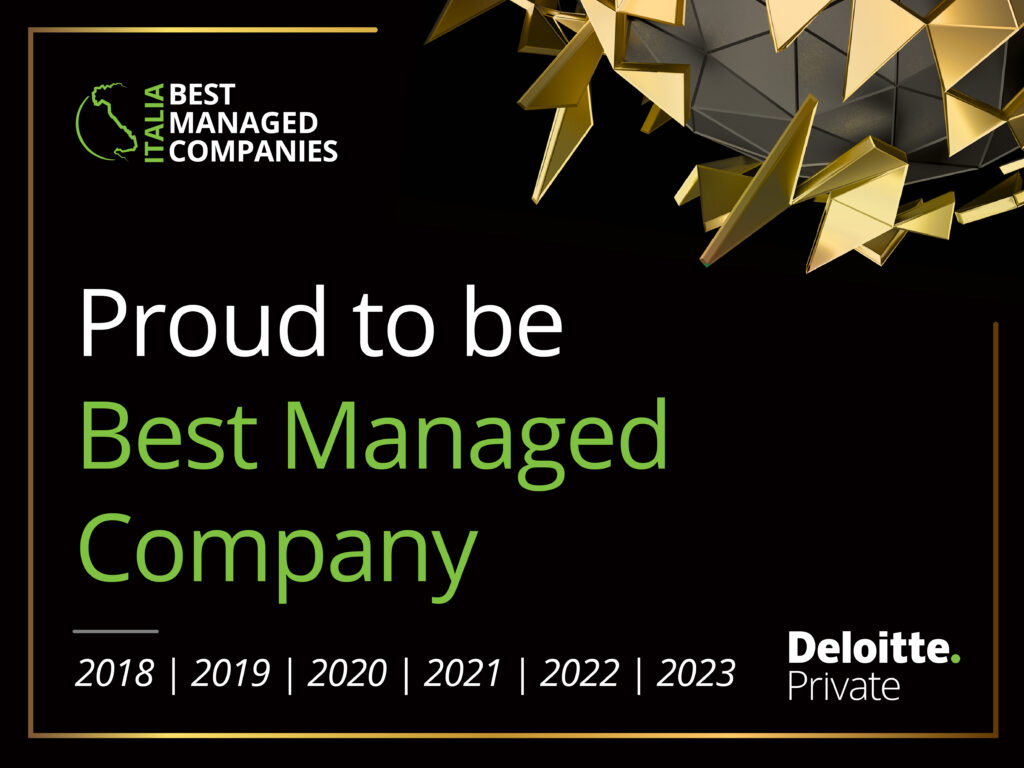 Ferrari Trento is again among the 79 winning companies of the sixth edition of the Best Managed Companies Award, the prize dedicated to the entrepreneurial excellence of Made in Italy promoted by Deloitte Private, with the participation of ALTIS – Graduate School of Sustainable Management of the Università Cattolica del Sacro Cuore, ELITE-Gruppo Euronext and Piccola Industria di Confindustria and presented on 30 October at Palazzo Mezzanotte in Milan.
Awarded as many as six times, Ferrari Trento is the only company to represent Trentino-Alto Adige and distinguish itself in all the parameters adopted by the judges to analyse the companies deserving this recognition: 'Strategy', 'Competence and Innovation', 'Commitment and Corporate Culture', 'Governance and Performance Measurement', 'Corporate Social Responsibility' and 'Internationalisation and Supply Chain'.
"We are very proud to be among the seven companies honoured in all editions of this Award. This recognition not only demonstrates our group's strong commitment to operating according to virtuous principles but is also an opportunity to take stock of the development path we are pursuing with the contribution of Deloitte", said Matteo Lunelli, President and CEO of Ferrari Trento.
"Now in its sixth edition, the award is not only an acknowledgement for excellence in Italian entrepreneurship for what has already been achieved, but is a true long-term growth programme in which the participating realities are supported by Deloitte experts in a path that iteratively stimulates their development and improvement with respect to the Award's fundamental parameters of success, which are crucial for the management of a business. A path that becomes virtuous and long-lasting, as witnessed by the fact that more than 80% of the companies have won more than one edition, while as many as seven are in their sixth consecutive year of receiving the Award," commented Ernesto Lanzillo, Deloitte Partner and Leader of Deloitte Private in the Central Mediterranean area (Italy, Greece and Malta).
"In this sixth edition, as many as 79 Italian companies were awarded the BMC Award thanks to excellent managerial skills in a complex international scenario," said Andrea Restelli, Partner at Deloitte and Head of the Best Managed Companies programme in Italy. "Today, organisations and their leaders must be increasingly prepared to overcome the many challenges and continue to be competitive and attractive on the market, by leveraging the right resources, skills and investments and by paying attention to the talents in the company," added Restelli.

Ferrari Trento promotes a culture of drinking responsibly which is part of the Italian Art of Living.
It is a culture linked to the ritual nature of food and the celebration of convivial occasions, in which consumption is moderate and informed.
Enter the ferraritrento.com website only if you share this approach and if you are of the legal age to drink alcohol in your country: a world of excellence awaits you!
Access to the site was denied because you are not of legal age to drink alcohol.