Ferrari Trento is the Sparkling Partner of Nautor's Swan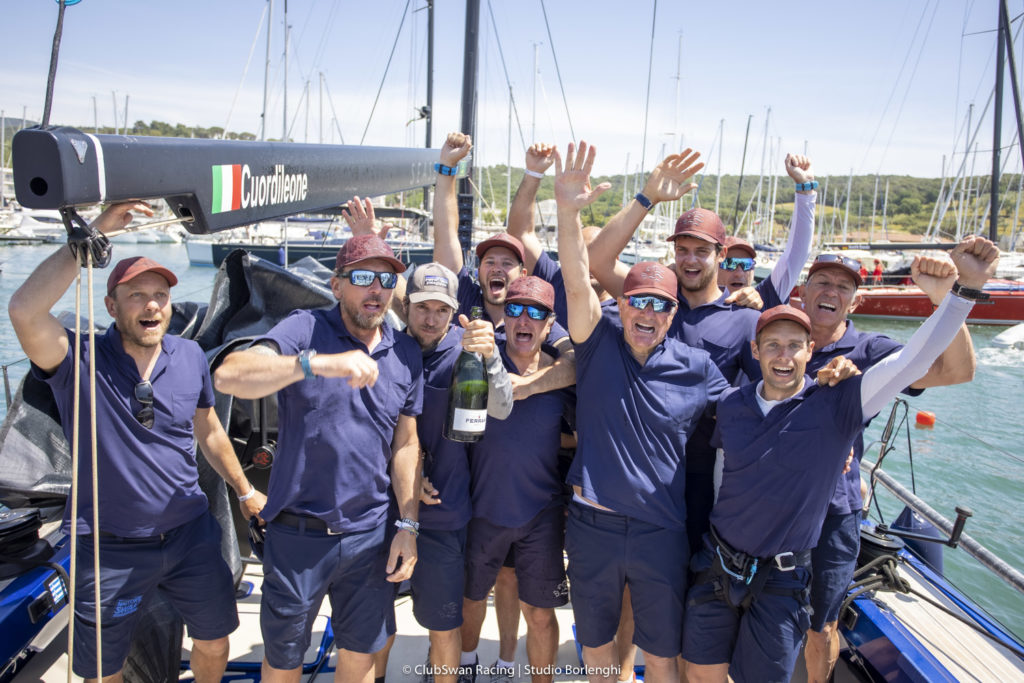 Ferrari Trento's important partnerships with the world of sailing continue: after the thrilling adventure in the company of Luna Rossa PRADA Pirelli at the 36th America's Cup, Ferrari's bubblies will be the Official Sparkling Partner of Nautors' Swan, participating at the regattas of The Nations League 2021 and Swan One Design Worlds 2021, as well as at Boat Shows and on board S/Y Solleone, the Swan 115 owned by Leonardo Ferragamo, shareholder in the prestigious boatyard.
This collaboration was formalized at the first regatta of the Nations League on 26th May at Scarlino in Tuscany, where the crews celebrated with Ferrari's sparkling wine on board their vessels, while at the next round, which will take place at Porto Cervo from 23rd to 26th June, Ferrari's sparklers will be the protagonists not only of the awards ceremony on 26th June, but also of a number of social events, from the opening cocktail party on 22nd June at the Yacht Club Costa Smeralda to the dinner for the yacht owners on 25th June, also on the terrace of the YCCS.  Other international rounds will follow: two at Palma di Maiorca and the final one at Saint Tropez in October, the Swan One Design Worlds 2021; Ferrari will be present at all of these events, both on the podium with its large-sized bottles – customized for each occasion – and on board the Solleone.
This partnership with one of the most prestigious builders of yachts in the world demonstrates yet again Ferrari's authoritative place in the world of sparkling wine, conquered thanks to the excellence of its products and its special identity linked to the Italian art of living, to style, to passion, and to a unique capacity for celebration, all of which are unmistakable characteristics that are intimately connected with the image of our country around the world.

Ferrari Trento promotes a culture of drinking responsibly which is part of the Italian Art of Living.
It is a culture linked to the ritual nature of food and the celebration of convivial occasions, in which consumption is moderate and informed.
Enter the ferraritrento.com website only if you share this approach and if you are of the legal age to drink alcohol in your country: a world of excellence awaits you!
Access to the site was denied because you are not of legal age to drink alcohol.