Ferrari Trento joins Langosteria at the new opening in St. Moritz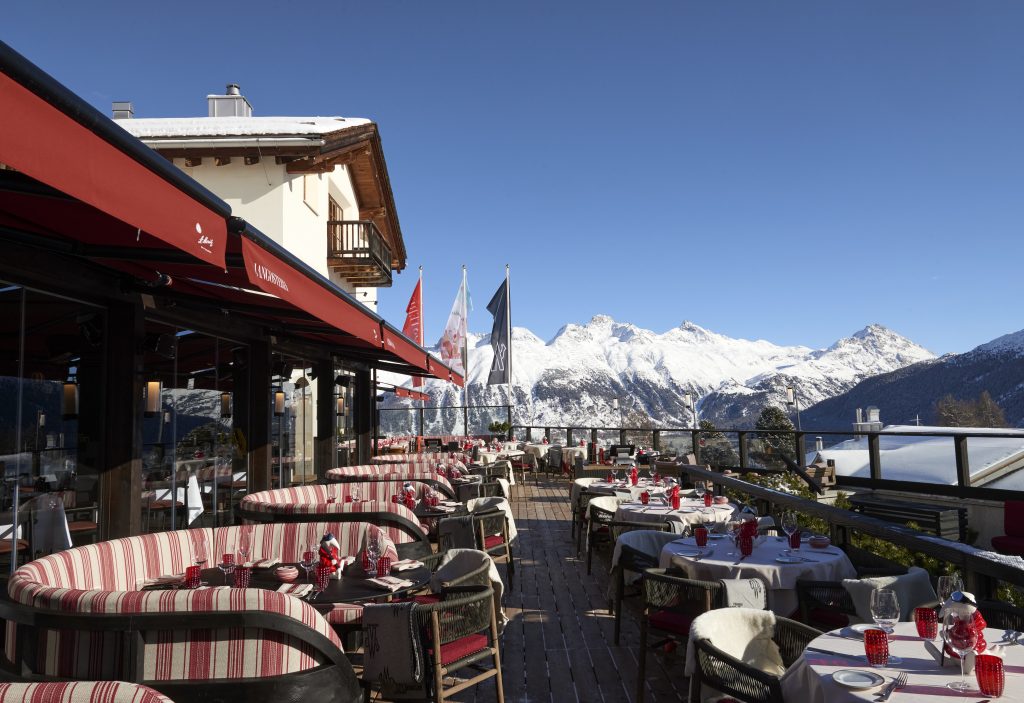 Langosteria opens a new restaurant in St.Moritz and confirms its collaboration with Ferrari Trento, with which it shares the values of excellence and Italian character.
Ferrari Trento confirms itself as Langosteria's wine partner at a new opening in St. Moritz. 
The Ferrari Trentodoc wines will, in fact, be the only Italian sparkling wine offered by the glass and a wide range of labels will be present on the menu, including important Riserva options. The selection, curated by Corporate Wine Manager Valentina Bertini, will be the ideal match for gastronomic proposal that has made Langosteria famous and that combines Italian tradition with a contemporary and international approach.

At the helm of the restaurant, located in Chesa Chantarella, a mountain chalet with a terrace directly on the Corviglia slopes, will be Executive Chef Antonio D'Ambrosio and Restaurant Manager Gianluca Penna, who will be supported by the group's historic Culinary Ambassador, Domenico Soranno.
As the group's first high-altitude location, St. Moritz adds a mountain destination to the urban sites in Milan and Paris and the maritime one in the splendid bay of Paraggi in Portofino. The new opening confirms the brand's desire to position Langosteria in premium locations around the world, in collaboration with other organisations that represent excellence at an international level.
Ferrari Trento is the sparkling wine brand that most represents the Italian lifestyle,  lauded every year by all the guides in the sector, as well as being five-time winner of the "Wine Producer of the Year" for The Champagne and Sparkling Wine Championships, the most prestigious world competition dedicated to sparkling wines.  

The collaboration with Langosteria therefore, translates into an Italian lifestyle experience, providing an extraordinary location, an exceptional food and wine proposal and a style of service that manages to combine elegance and informality. Here, a glass of sparkling wine becomes first and foremost synonymous with hospitality.

Trento, 23 January 2023

Ferrari Trento promotes a culture of drinking responsibly which is part of the Italian Art of Living.
It is a culture linked to the ritual nature of food and the celebration of convivial occasions, in which consumption is moderate and informed.
Enter the ferraritrento.com website only if you share this approach and if you are of the legal age to drink alcohol in your country: a world of excellence awaits you!
Access to the site was denied because you are not of legal age to drink alcohol.