Ferrari Winery and Lunelli Estates At the Open d'Italia Golf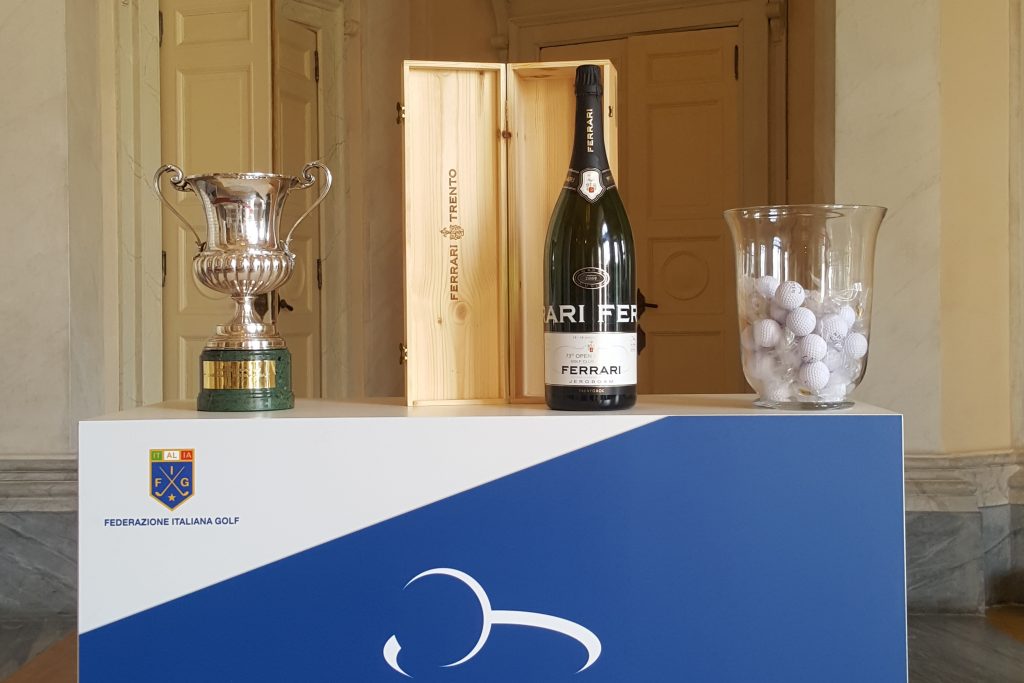 After raising many glasses to several sports victories, including the most recent ones conquered by the Italian athletes at the Rio Olympics, Ferrari Winery will be the official supplier for the most prestigious golf tournament in Italy. Ferrari Winery partners up with "Open d'Italia Golf" on its 73rd edition, which will see the best golfers in Italy and in the World battling at the Golf Club Milano, in the Park of Monza from September 15 to September 28.
Ferrari Trentodoc and the wines of Lunelli Estates will star in the welcoming events of what promises to be a dynamic tournament, with several famous golfers that will also take part in the Ryder Cup, the most prestigious golf competition in the World, which according to recent news will land in Rome in 2022.
The still and sparkling wines produced by the Lunelli Group will be served at Villa Reale in Monza, during the press conference, as well as during the gala dinners and in the hospitality areas managed by the Italian Golf Federation, under the supervision of the three-Michelin-starred restaurant Da Vittorio. As for the prize-giving ceremony of the tournament, the athletes will celebrate with a Jeroboam-format Ferrari bottle. In this way, Ferrari Winery will provide the guests of the tournament with the special Italian Art of Living that characterises its products, adding a touch of style to an event already renowned for its prestige.

Ferrari Trento promotes a culture of drinking responsibly which is part of the Italian Art of Living.
It is a culture linked to the ritual nature of food and the celebration of convivial occasions, in which consumption is moderate and informed.
Enter the ferraritrento.com website only if you share this approach and if you are of the legal age to drink alcohol in your country: a world of excellence awaits you!
Access to the site was denied because you are not of legal age to drink alcohol.