Giulio Ferrari Riserva del Fondatore 2010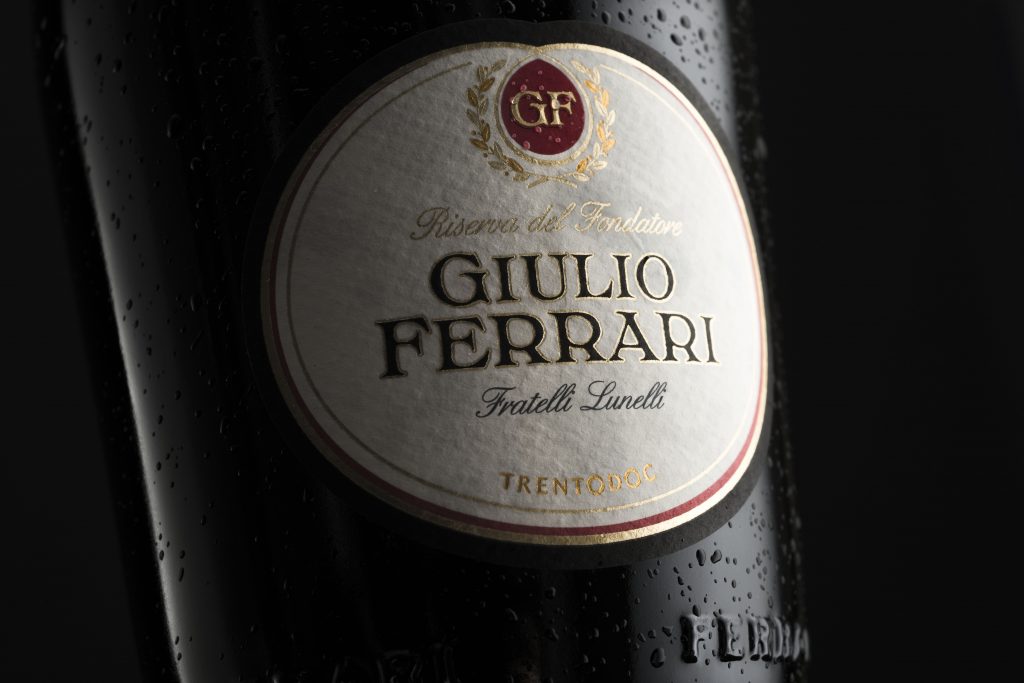 Ferrari Trento presents the 2010 vintage of Giulio Ferrari Riserva del Fondatore, which underlines in exclusive fashion the highly refined characteristics of Chardonnay from mountainside vineyards as well as the Trento-based producer's meticulous efforts to create – only from its very best sites – a Trentodoc that truly faces up to the challenge of time.
2010 was characterised by above-average rainfall, but with a regular climate from the point of view of temperatures. The bunches selected for the Giulio Ferrari, which reached full ripeness with excellent acidity and splendidly complex aromas, come from the Lunelli family's own high-altitude vineyards at the foot of the mountains that surround Trento. The grapes therefore benefit from considerable thermal excursions between day and night, a crucial element for ensuring the perfect degree of acidity to make an outstanding sparkling wine.
This vintage, after no less than twelve years' maturation, displays all of this wine's elegant complexity: it is restrained and nuanced, confirming once again that "il Giulio" is Ferrari Trento's most refined and reserved product.
The 2010 Giulio Ferrari Riserva del Fondatore Trentodoc reveals a characteristic golden hue, highlighting its extremely fine and persistent perlage. Its rich, varied nose offers notes of apricot and exotic fruits, as well as more complex aromas of white chocolate, dried fruits, sugared almonds, zabaglione, delicate pastries and a hint of toast. It is intense on the palate, whilst maintaining great harmony and balance, and closes with an interminable finish that recalls honey, saffron and peanut butter.
The extraordinary bottles of this iconic Trentodoc, made under the creative guidance of oenologist Ruben Larentis, are now being offered in our new individual gift boxes.

Ferrari Trento promotes a culture of drinking responsibly which is part of the Italian Art of Living.
It is a culture linked to the ritual nature of food and the celebration of convivial occasions, in which consumption is moderate and informed.
Enter the ferraritrento.com website only if you share this approach and if you are of the legal age to drink alcohol in your country: a world of excellence awaits you!
Access to the site was denied because you are not of legal age to drink alcohol.