It's time for the Ferrari Press Award "The Italian Art of Living – Article of the Year"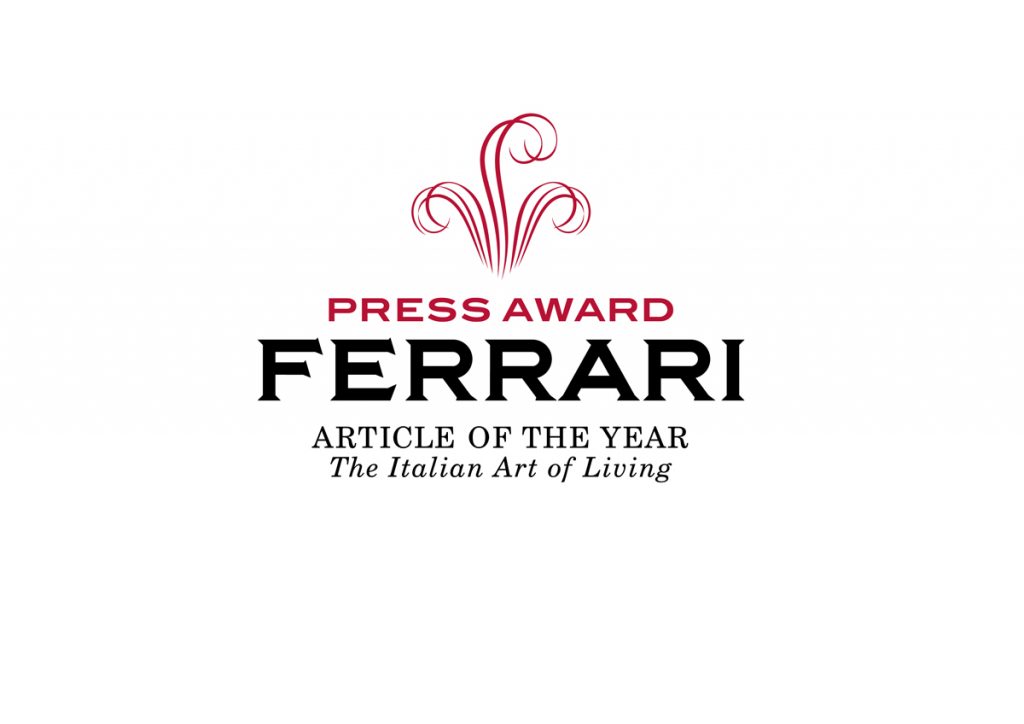 In just a few days the jury of the Ferrari Press Award "Italian Art of Living – Article of the Year" will gather to decide which newspaper article – among the 18 selected – has been the best in enhancing the value of Made in Italy and the Italian Art of Living. 
The candidate list includes international magazines such as the Financial Times, International New York Times, The Wall Street Journal Magazine, China Daily, El País, and others that during the year featured stories of Italian excellence related to big names operating in sectors that go from the fashion and design industry to the tourism and incoming sector, without forgetting the experience of Expo Milan 2015, the leitmotif of this year's Ferrari Press Award. 
Ferrari Winery has always played the role of global ambassador of the Italian Art of Living and, in order to emphasize all the good and beautiful things produced in Italy, it has decided to create an Award to honor the international newspaper or magazine that best communicates the value of Italian culture, creativity, craftsmanship, sense of belonging, and wine and food tradition. For the third year in a row, this award will complement the Title and Cover of the Year Awards, focused mainly on Italian newspapers and magazines.
In order to select the winners of these prestigious awards, Ferrari Winery has summoned a jury composed of ten Italian VIPs belonging to the cultural, institutional, journalistic, and entrepreneurial world, who over the next few days will choose the winner. The official prize-giving ceremony will take place at the end of May.

Ferrari Trento promotes a culture of drinking responsibly which is part of the Italian Art of Living.
It is a culture linked to the ritual nature of food and the celebration of convivial occasions, in which consumption is moderate and informed.
Enter the ferraritrento.com website only if you share this approach and if you are of the legal age to drink alcohol in your country: a world of excellence awaits you!
Access to the site was denied because you are not of legal age to drink alcohol.