Juventus and Ferrari Winery share a Christmas toast to seal a new partnership between the two organisations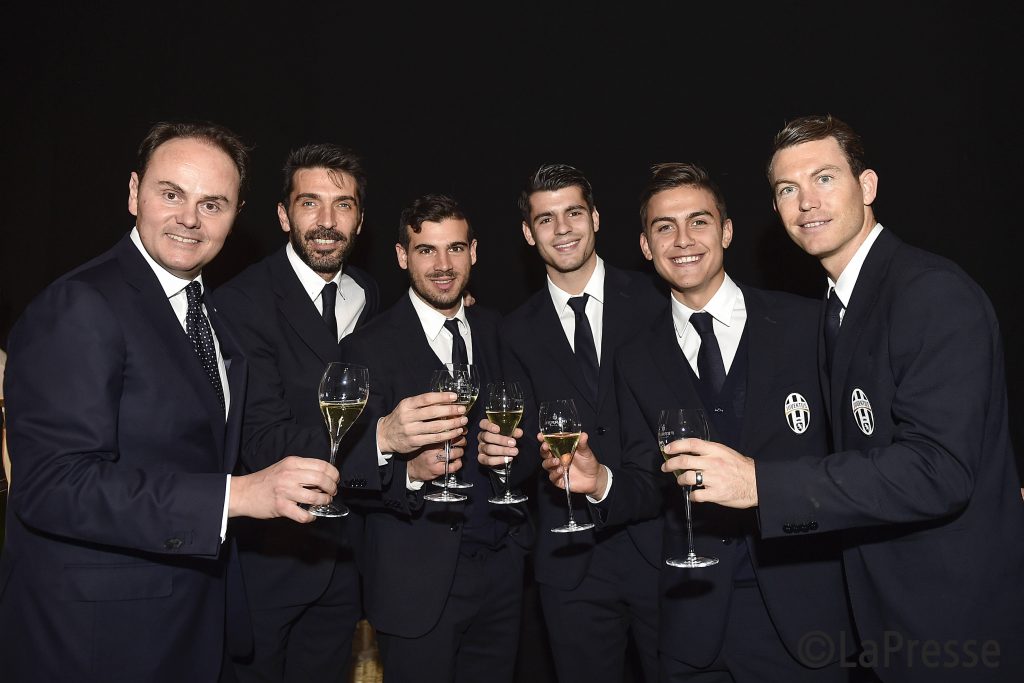 With its playing staff in attendance, Juventus raised a glass of Ferrari Trentodoc at the club's Christmas dinner. 
The occasion marked the beginning of a new partnership between the Turin-based outfit and Ferrari, whose bubbles will henceforth be served at the stadium's most exclusive lounges and for all other upcoming corporate events this season.
The Old Lady has in fact opted for the elegance of Ferrari Trentodoc for its hospitality suites at Juventus Stadium, where the year's most dramatic on-field moments will come together with a gastronomic experience of the very highest quality.
Juventus and Ferrari Winery – two exceptional Italian and indeed global brands and two masters of style that both can point to over 100 years of success and passion for their craft – set forth on this prestigious collaboration, reigniting a tradition of partnership that has already seen the pair celebrate a host of Bianconeri victories.
"This collaboration between Juventus and Ferrari Winery represents the latest chapter in our Partnerships project," commented the club's Head of Global Partnerships and Corporate Revenues, Giorgio Ricci. "We're proud to be the first company in the sporting industry to have united its century-old tradition with that of one of the most renowned wineries in Europe. We have no doubt that Ferrari Winery will accompany Juventus with impeccable style and great sophistication."
"Ferrari has always played a relevant role in the celebrations and triumphs achieved in Italian sport," added Ferrari Winery President, Matteo Lunelli. "To be selected as the toast of choice by Juventus means not only being involved with an excellent team but it also represents the union of two organisations that have stayed true to their Italian style for over a generation." 

Ferrari Trento promotes a culture of drinking responsibly which is part of the Italian Art of Living.
It is a culture linked to the ritual nature of food and the celebration of convivial occasions, in which consumption is moderate and informed.
Enter the ferraritrento.com website only if you share this approach and if you are of the legal age to drink alcohol in your country: a world of excellence awaits you!
Access to the site was denied because you are not of legal age to drink alcohol.