Kartell celebrates its magic Bourgie with Ferrari in New York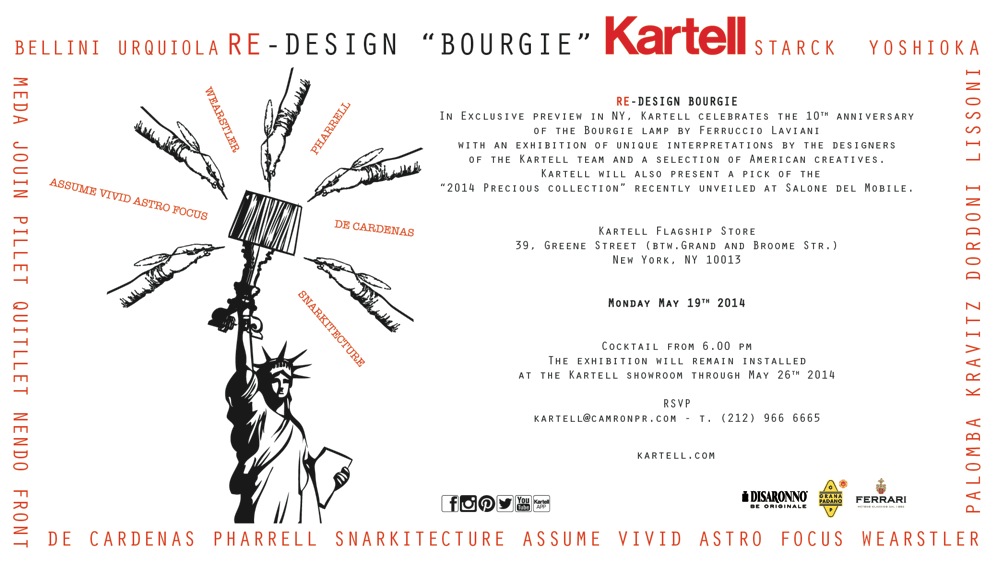 At all of the important Kartell events one will never find Ferrari missing. This will be the case on Monday, 19 May at the Kartell showroom in Soho, one of the most fashionable neighborhoods in the Big Apple (New York). As part of the ICFF, International Contemporary Furniture Fair, this event will be extremely glamorous for it is a celebration of the tenth anniversary of the first appearance of the Bourgie lamp. The lamp, described as having "an everlasting appeal," was created in 2004 by Ferruccio Laviani and is among the great worldwide successes of Kartell, a symbol of the best of Made in Italy.  Ferrari, another symbol of the best of Made in Italy, is an obvious choice to toast the ten years of Bourgie as was done in Paris.

Ferrari Trento promotes a culture of drinking responsibly which is part of the Italian Art of Living.
It is a culture linked to the ritual nature of food and the celebration of convivial occasions, in which consumption is moderate and informed.
Enter the ferraritrento.com website only if you share this approach and if you are of the legal age to drink alcohol in your country: a world of excellence awaits you!
Access to the site was denied because you are not of legal age to drink alcohol.