Kerry Kennedy and the Mayor of Florence,Matteo Renzi, toast with Ferrari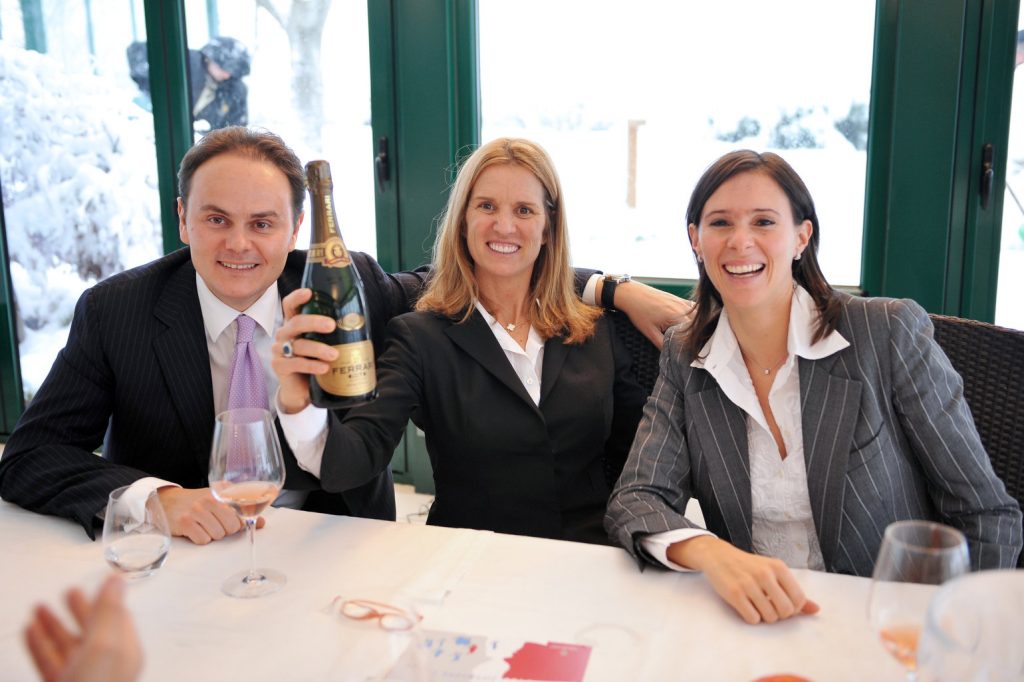 In the Ferrari winery's extraordinary gallery for many years there has been one Kennedy: Ted. However, in recent years, there is someone else with that weighty and famous surname, Kerry Kennedy (Robert's daughter and Ted's niece), actively defending human rights together with the Foundation named after her father. And it is for this reason that she is supported in her many different activities by the Ferrari winery. (The photo shows Kerry Kennedy during her visit to the Ferrari winery). Kerry Kennedy toasted together with the Mayor of Florence, Matteo Renzi and former Democrat senator, Gary Hart, at the gala dinner in Florence, in the historic setting of the Salone dei Cinquecento at the Palazzo Vecchio, which followed the inauguration of the RKF Training Institute opened by the Robert Kennedy Foundation in Florence. The centre is international in nature and will host seminars and conferences for scholars, teachers, students and managers in the non-profit sector worldwide. The Ferrari bubbles Maximum Brut and Maximum Rosé were the protagonists at the gala.  So too were the Segnana grappas Solera di Solera and Gentile.

Ferrari Trento promotes a culture of drinking responsibly which is part of the Italian Art of Living.
It is a culture linked to the ritual nature of food and the celebration of convivial occasions, in which consumption is moderate and informed.
Enter the ferraritrento.com website only if you share this approach and if you are of the legal age to drink alcohol in your country: a world of excellence awaits you!
Access to the site was denied because you are not of legal age to drink alcohol.