Sailing and bubbles in Venice for the Cooking Cup 2011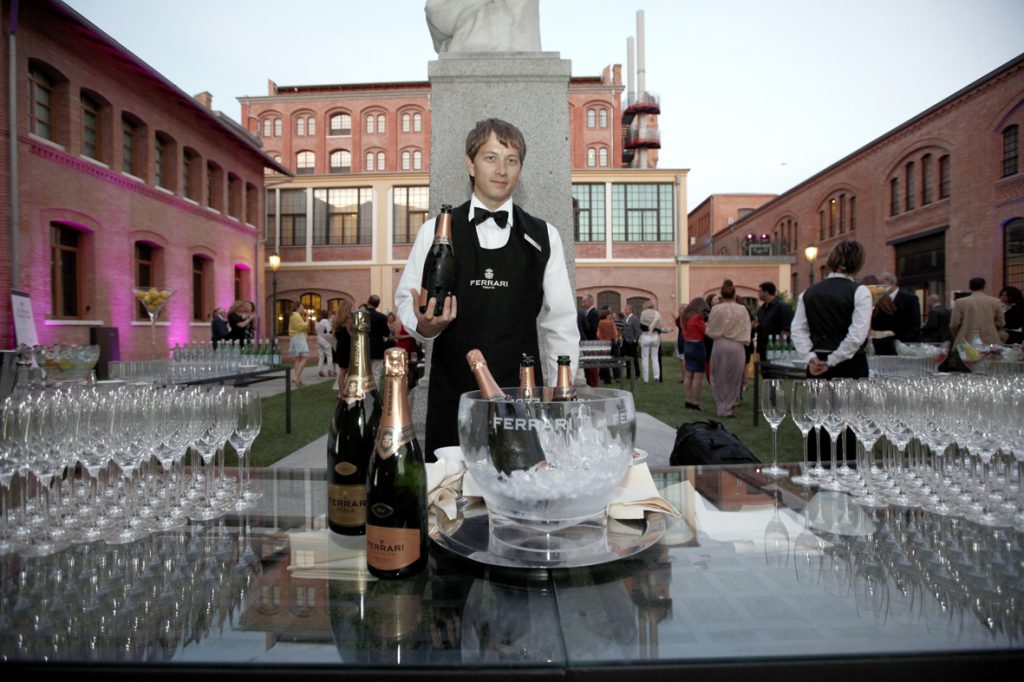 The Cooking Cup is a competition which has now reached its eleventh edition and which has a double aspect: it is a competition between sailors in the enchanting scenery of the Venetian lagoon and while the boats race on the water, between one tack and another, the chefs display their talents below deck. The Cooking Cup, which has seen San Pellegrino its main sponsor for several years, lasts three days and offers an extraordinary procession of great sailors, geniuses in the kitchen and social events.
Therefore, between one regatta and another, the presence of Ferrari bubbles is not unexpected. In the welcoming aperitif on Friday 24th, at the Hotel Molino Stucky the Ferrari Maximum Rosé was offered, at the dinner for the members of the jury at the Venissa Restaurant the Ferrari Riserva Lunelli 2003 and Giulio Ferrari 2001 were served, while for the exclusive gala dinner on Saturday evening at the Fondazione Cini the Ferrari Maximum Brut, Ferrari Perlé, Ferrari Perlé Rosé and Ferrari Maximum Demi-Sec were offered.  

Ferrari Trento promotes a culture of drinking responsibly which is part of the Italian Art of Living.
It is a culture linked to the ritual nature of food and the celebration of convivial occasions, in which consumption is moderate and informed.
Enter the ferraritrento.com website only if you share this approach and if you are of the legal age to drink alcohol in your country: a world of excellence awaits you!
Access to the site was denied because you are not of legal age to drink alcohol.