Ferrari bubbles are the stars of an evening dedicated entirely to them at the Italian Embassy in Prague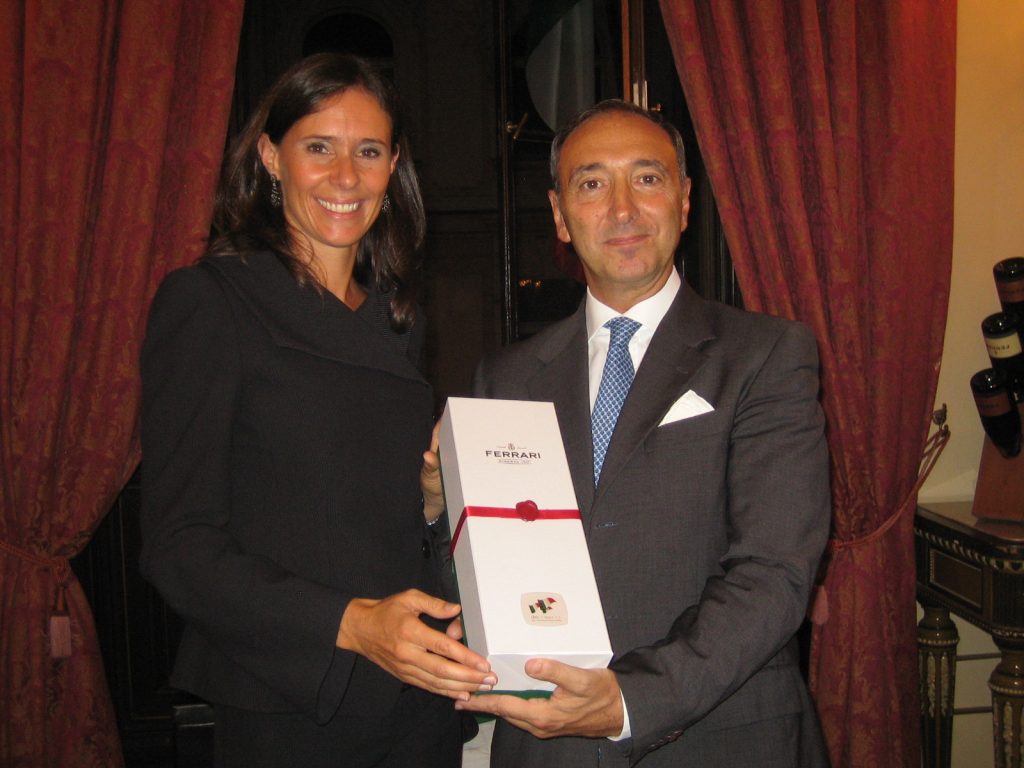 On Monday it was Milan's La Scala Philharmonic Orchestra that told the world about Italian excellence. And the following day it was the turn of Ferrari bubbles. Where? In the magnificent Thun-Hohenstein Palace in Prague which is home to the Italian Embassy. Guests, on both days, included glittering names from the world of international culture, economics and diplomacy. "Ferrari, Italian excellence in a bottle" was the title of the Prague evening conceived by the Italian Ambassador to the Czech Republic, Pasquale D'Avino, in the wake of government suggestions to make Italian diplomatic offices abroad also places to promote the very best "Made in Italy". And in Prague, one of the first of these events, the initiative was entirely devoted to Ferrari, considered a symbol of Italian excellence. Representing the Trentino winery, at the event organised in collaboration with Global Wine, was Camilla Lunelli and on show, exciting a crescendo of interest, were Ferrari Brut, Ferrari Rosé, Ferrari Perlé and Giulio Ferrari bubbles. At the end of the evening Camilla Lunelli presented Ambassador D'Avino (in the picture), as a mark of recognition, with a truly special Ferrari, the exclusive Riserva 150° dedicated to the Unity of Italy, of which only 1861 numbered bottles have been produced. The number chosen for the occasion was the 1212, a very important year for the Czechs as it marks the year that the Kingdom of Bohemia gained independence.

Ferrari Trento promotes a culture of drinking responsibly which is part of the Italian Art of Living.
It is a culture linked to the ritual nature of food and the celebration of convivial occasions, in which consumption is moderate and informed.
Enter the ferraritrento.com website only if you share this approach and if you are of the legal age to drink alcohol in your country: a world of excellence awaits you!
Access to the site was denied because you are not of legal age to drink alcohol.