The 2001 vintage of the Giulio Ferrari Collezione makes its debut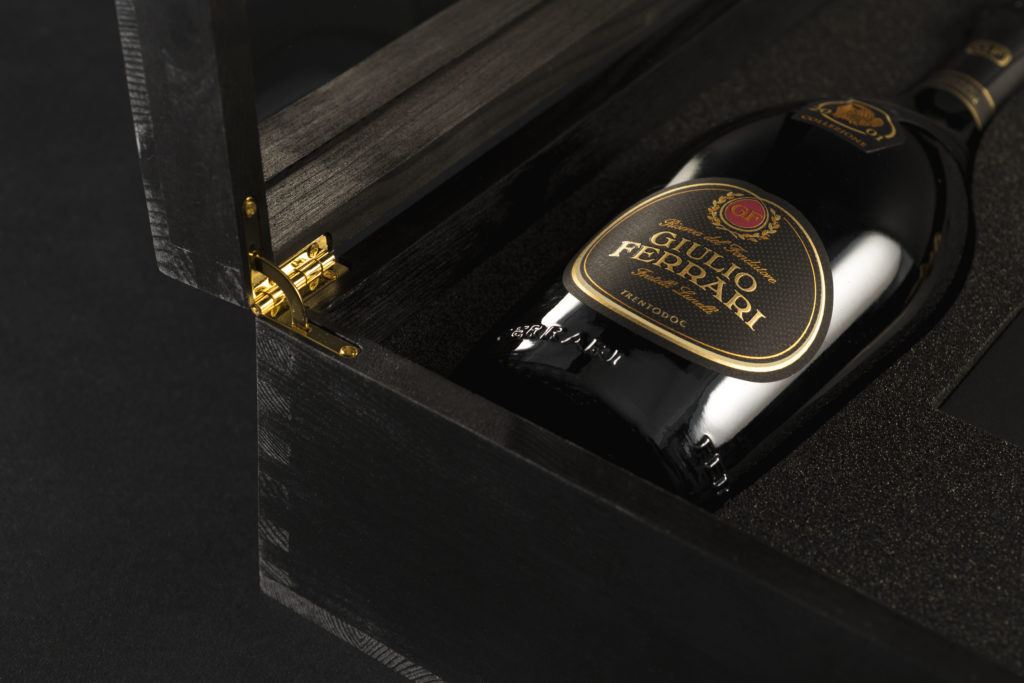 19 years after the harvest, the new 2001 vintage of our Giulio Ferrari Collezione is finally seeing the light, thus renewing this Trentodoc sparkling wine's challenge against time and taking its legend to ever greater heights.
The Giulio Ferrari Collezione expresses the continuous quest for excellence inherent in every one of Ferrari's winemaking decisions. It is a 100% Chardonnay wine that comes from a single vineyard, Maso Pianizza, lying at high altitude and entirely surrounded by woodland.
Maso Pianizza is an icon of that mountain viticulture whose potential for producing Metodo Classico wines of great elegance Giulio Ferrari realised more than a century ago. Then Mauro Lunelli, with the creation of the Giulio Ferrari Riserva del Fondatore, demonstrated that Trentodoc sparkling wines from mountainside vineyards could display extraordinary longevity, acquiring complexity over time, but without losing any of their freshness and finesse.
The challenge against time launched in 1972 by Mauro Lunelli has been rendered even more extreme by the Giulio Ferrari Collezione, the one and only sparkling wine in Italy to mature on its lees for at least 18 years. Its first edition was from the 1995 harvest. The 2001 is – after the 1997 – just the third vintage deemed capable of expressing itself to the full after such protracted ageing.
Only 2001 numbered bottles of this Giulio Ferrari Collezione were produced, devoted to top wine merchants and restaurants, and purchasing it gives access to the exclusive Giulio Ferrari Collectors' Club, which offers its members a series of special experiences and privileges. In the 2001 vintage – for the first time – the Giulio Ferrari Collezione will also be available in magnums.

Ferrari Trento promotes a culture of drinking responsibly which is part of the Italian Art of Living.
It is a culture linked to the ritual nature of food and the celebration of convivial occasions, in which consumption is moderate and informed.
Enter the ferraritrento.com website only if you share this approach and if you are of the legal age to drink alcohol in your country: a world of excellence awaits you!
Access to the site was denied because you are not of legal age to drink alcohol.