The 2019 harvest has begun in Ferrari's vineyards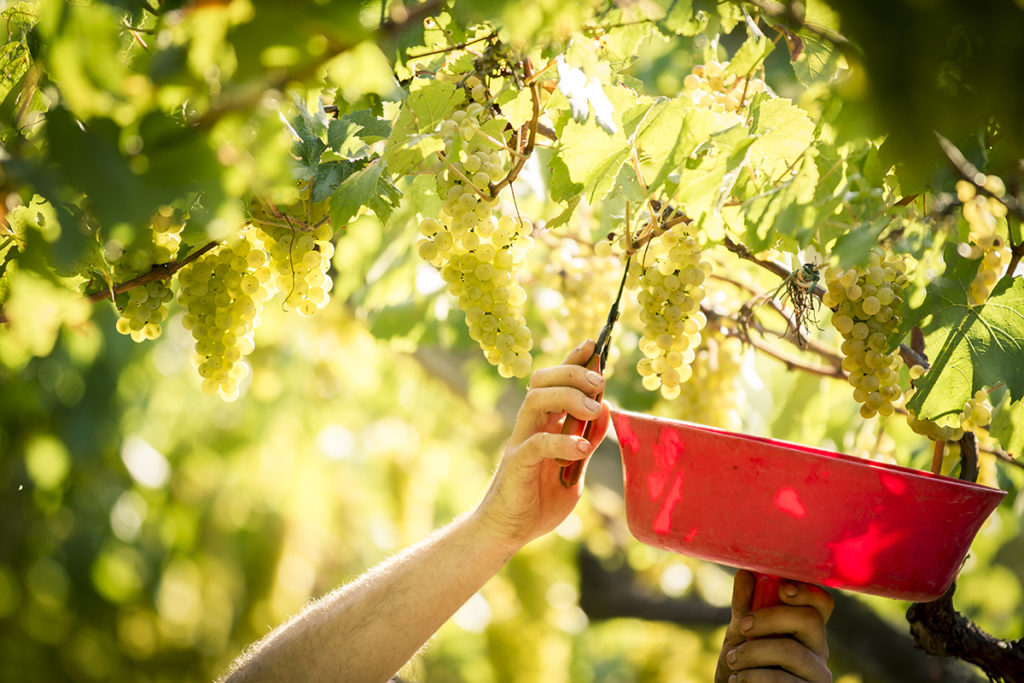 Today, Monday 26th August, harvesting has started in Ferrari's vineyards, a few days later than the norm in the last ten years. The vintage promises to be excellent from the point of view of quality and also satisfactory with regard to quantity, even if less abundant compared to 2018, when the harvest was exceptionally large.
"We are expecting this to be a very gratifying vintage, resulting from a year in which ripening was slow and gradual. The grapes have rich, well-balanced aromas and stable acidity, which gives us hope that the future Trentodocs will be elegant and long-lived", states Marcello Lunelli, Vice-President and Technical Director of Cantine Ferrari.
Harvesting is beginning with the Chardonnay vineyards at lower altitudes before rising, over the next month or so, to the highest sites, planted both with this variety and with Pinot Nero. Because of the orographic conformation of the land – as well as to comply with the production regulations for Trentodoc – picking will be entirely by hand, thus guaranteeing particular care and the selection of only the finest grapes.
Given its strategic importance and Ferrari's constant striving for excellence, the production department has been enhanced with yet more equipment for pressing whole bunches of grapes. This investment is aimed towards enabling even more meticulous and precise management of the fruit, in order to create base wines for our vintage products of ever higher quality.
After a May in which temperatures were below average for the time of year, the altitude of Ferrari's vineyards once again proved fundamental for moderating the great heat of the summer months and ensuring perfect ripening of the grapes. On the slopes of the mountains of Trentino, thanks to the cool nights, there is in fact notable thermal excursion, thus creating an ideal balance between the grapes' sugars and acidity as well as an excellent concentration of their aromas, characteristics that are indispensable for producing outstanding sparkling wines.

Ferrari Trento promotes a culture of drinking responsibly which is part of the Italian Art of Living.
It is a culture linked to the ritual nature of food and the celebration of convivial occasions, in which consumption is moderate and informed.
Enter the ferraritrento.com website only if you share this approach and if you are of the legal age to drink alcohol in your country: a world of excellence awaits you!
Access to the site was denied because you are not of legal age to drink alcohol.