The first podium for Ferrari Trento at Imola as the official sparkling wine of Formula 1®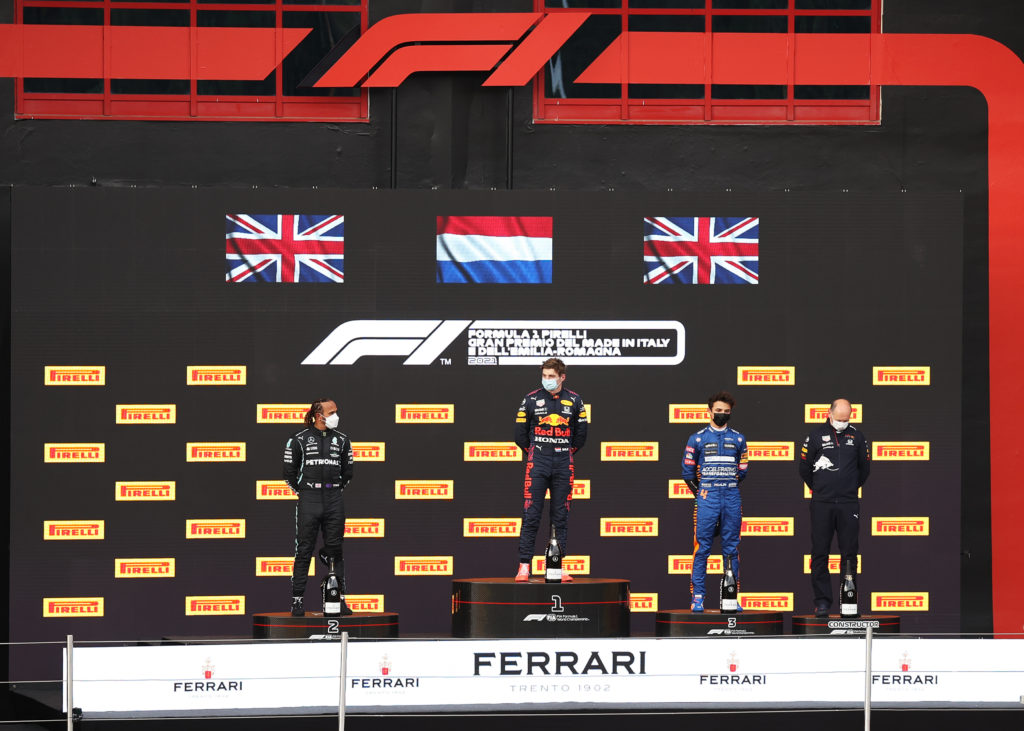 On Sunday 18th April Ferrari Trento made its debut on the podium as the official celebratory wine of Formula 1® at Imola on the occasion of the "Formula 1 Pirelli Gran Premio del Made in Italy e dell'Emilia Romagna": an event which, taking advantage of the huge media exposure that Formula 1® enjoys all over the world, sought to shine a spotlight on Italian excellence, the creativity and passion that lie behind Italy's premium products, and on the beauty of our country.
These are all elements for which Ferrari acts as an international ambassador and which are further emphasised in this partnership that in fact began with the race in Italy, and which will see the Italian sparkling wine par excellence celebrate the performances of the stars of Formula 1® at all the Grands Prix of the Championship for the next three seasons.
The top drivers Max Verstappen (Red Bull Racing Honda), Lewis Hamilton (Mercedes-AMG Petronas F1 Team) and Lando Norris (McLaren F1 Team) celebrated on the podium, opening up special Jeroboam (3-litre) bottles of Ferrari Brut, customized with a label devoted to the Imola circuit.