The Luna Rossa Prada Pirelli Team will tell its story at Ferrari Trento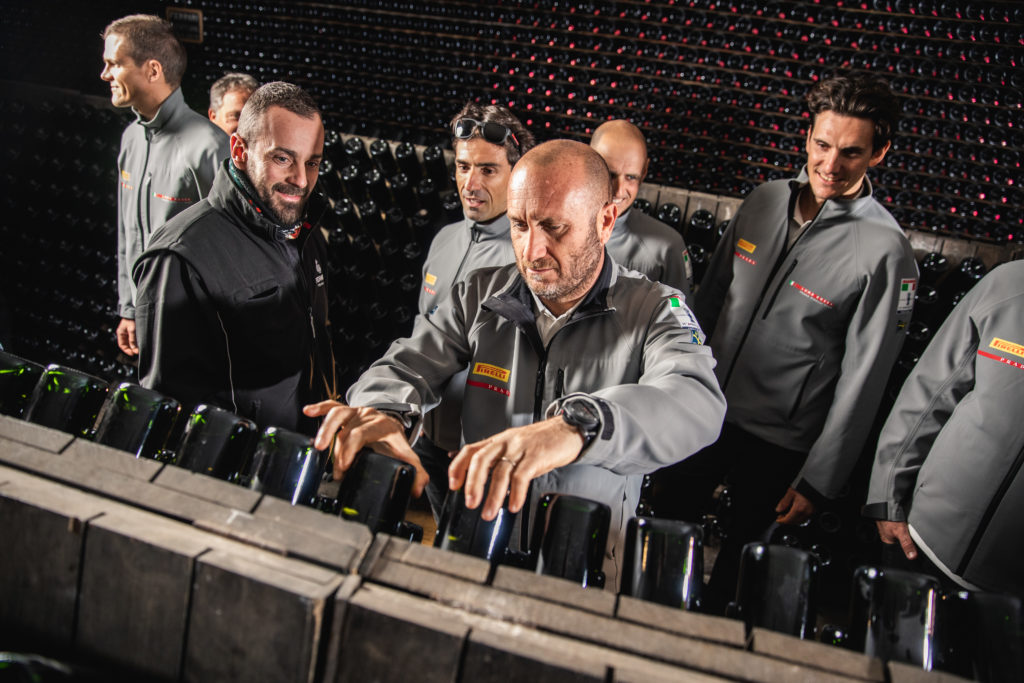 The Trentino-based producer, partner of Luna Rossa Prada Pirelli, will welcome the yachtsmen to Trento and has organised a meeting that is open to the public, in preparation for the America's Cup
At 6 p.m. on Thursday 6th February, on the stage of Ferrari Trento, representatives of the Luna Rossa sailing team will describe their experiences, challenges and prospects as they prepare for the 36th edition of the America's Cup, the oldest and most prestigious competition in the world of yacht racing.
It will be a meeting focusing on top-flight sport, aimed obviously – but not exclusively- at sailing enthusiasts: that of Luna Rossa Prada Pirelli is a team of outstanding professionals who will bring to the America's Cup technological excellence as well as the passion and energy that have always been hallmarks of our country.
The team's representatives will spend two days in Trentino as guests of the Lunelli family, and so be able to experience in person the "Path through Beauty and Excellence", which goes up through the vineyards from the Ferrari Trento to Villa Margon, before ending up at Locanda Margon. They will then transfer to Madonna di Campiglio, one of the landmarks of the Adamello Brenta Nature Park which is the source of Surgiva, also chosen by the Luna Rossa Prada Pirelli team as its official mineral water.
Ferrari Trento, "Sparkling Partner" of the Luna Rossa Prada Pirelli team, has been thoroughly involved in this new adventure ever since the moment of the launch. It was in fact a bottle of Ferrari Maximum Blanc de Blancs, smashed by the event's patroness Miuccia Prada against the bows of the first AC75, that consecrated the collaboration between our company and the team. This was just the beginning of an exciting period, accompanied at every stage by our Trentodoc sparkling wines, which will culminate in March 2021 with the 36th edition of the America's Cup in the waters of Auckland, in New Zealand.
The meeting on Thursday 6th February, in Via del Ponte 15 at Ravina, will no doubt be a unique opportunity to come into contact with these leading exponents of the sailing world and drink a toast #ToTheMaximum in honour of our new Ferrari Maximum Blanc des Blancs, official sparkling wine of the partnership, which invites us to live every moment to the full.
Entrance to the event is free and can be guaranteed by booking ahead at this link, whilst seats are still available.

Ferrari Trento promotes a culture of drinking responsibly which is part of the Italian Art of Living.
It is a culture linked to the ritual nature of food and the celebration of convivial occasions, in which consumption is moderate and informed.
Enter the ferraritrento.com website only if you share this approach and if you are of the legal age to drink alcohol in your country: a world of excellence awaits you!
Access to the site was denied because you are not of legal age to drink alcohol.