Unveiling of the Giulio Ferrari Collezione 2004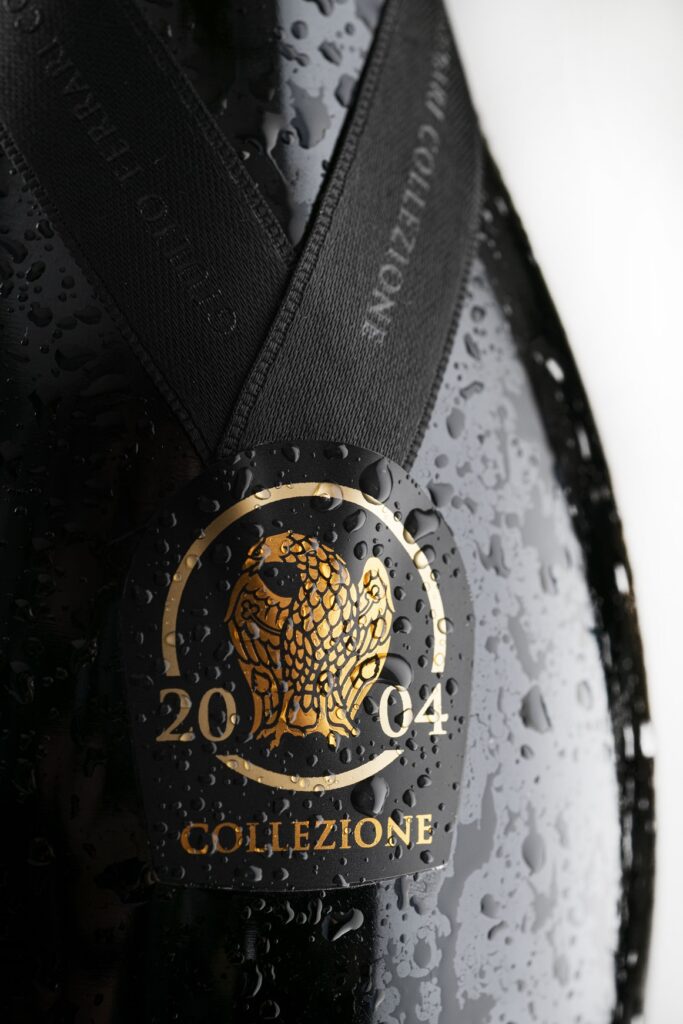 Trentodoc sparkling wines renew their challenge with time
A new chapter opens in the glorious history of Giulio Ferrari, with the debut of the 2004 vintage of Giulio Ferrari Collezione, the most extreme example of the Trentodoc sparkling wine's challenge with time.
Created only from vintages with extraordinary evolutionary potential, Giulio Ferrari Collezione represents the highest expression of the continuous quest for excellence inherent in every choice made by Ferrari. It is the fruit of the mountain viticulture whose vocation Giulio Ferrari intuited over a century ago and which the Lunelli family has allowed to reach its full potential. With almost 20 years of ageing, it demonstrates how a great Trentodoc can express incredible longevity, acquiring complexity over time without losing any of its freshness and finesse.
First released with the 1995 vintage, followed by 1997 and 2001, this special label now presents its fourth vintage, 2004, which was characterised by extremely favourable climatic conditions. In particular, the cool summer, with rainfall below seasonal averages, allowed the Chardonnay to reach maturity with an excellent level of health and ideal acidity for long ageing.
The tasting highlights the characteristics of the vintage, which presents itself with an explosion of very fine bubbles that light up the glass in pure gold. On the nose, it reveals a wide range of aromas, from notes of white flowers to fruity scents of rennet apple and candied citron, enriched by intriguing balsamic, iodine and spicy notes. On the palate, this special Trentodoc captivates with its magnificent aromatic complexity, enhanced by a dosage that emphasises the essentiality of the creation. Harmonious notes of citrus, dried fruit and vanilla are perceived, supported by an intriguing salinity. The 2004 vintage of Giulio Ferrari Collezione expresses itself dynamically and profoundly in the glass, being at once full and fresh, toasty and elegant, with a finish that seems to extend into infinity.
Presented at Villa Crespi, with a gourmet pairing created ad hoc by chef Antonino Cannavacciuolo, the Giulio Ferrari Collezione 2004 was made in only 3906 numbered bottles and 331 Magnums. Its purchase allows access to the exclusive Giulio Ferrari Collectors Club, which offers members a series of special experiences and privileges.

Ferrari Trento promotes a culture of drinking responsibly which is part of the Italian Art of Living.
It is a culture linked to the ritual nature of food and the celebration of convivial occasions, in which consumption is moderate and informed.
Enter the ferraritrento.com website only if you share this approach and if you are of the legal age to drink alcohol in your country: a world of excellence awaits you!
Access to the site was denied because you are not of legal age to drink alcohol.