A sparkling Ferrari evening by the Thames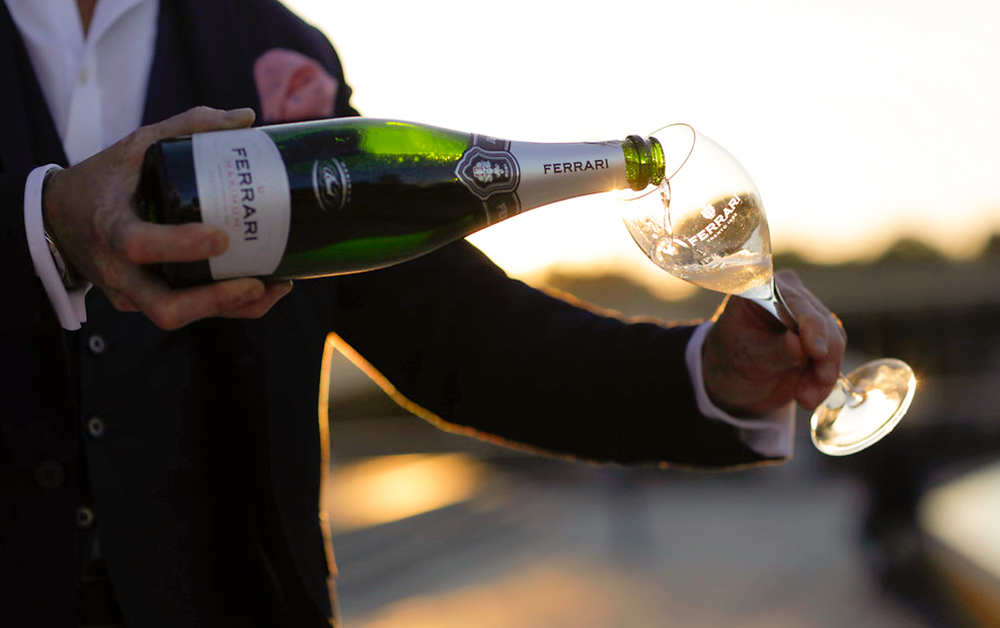 Just like the Beatles and Pink Floyd, Ferrari Trento has chosen Battersea Power Station (BPS) as the location for an exceptional event taking place on the 2nd July 2018. The Lunelli family, since three generations at the helm of the celebrated Italian winery, is hosting a party in the iconic London landmark in collaboration with Gambero Rosso and Enotria & Coe.
BPS is quickly becoming a gastronomic Mecca in the British capital as well as a fantastic cultural space for performing arts and exhibitions. For one evening guests will enjoy the luxury of the most exclusive cuvees from the Alps produced by Ferrari.
This celebration of Italian lifestyle and its great Trentodoc sparkling wines will be held at Fiume, the latest creation of star chef Francesco Mazzei (Chef-Patron of Sartoria and Radici), one of the top Italian culinary artists in London. Mazzei, who has gained a reputation for the quality of his refined Italian cuisine and strong regional notes, has already been awarded by Gambero Rosso in its "Top Italian Restaurants in the World" guide, and this soirée promises to be nothing else but unforgettable.
Gambero Rosso, the international "Food and Wine Authority" of the Italian gastronomic scene since 1986, has added a magic twist to this party: a sophisticated jazzy atmosphere delivered by Roberto Tarenzi, a young talented internationally acclaimed composer and pianist. Tarenzi, who lives between New York and Rome, is currently on tour in Europe.
The tasting
Before the event, Matteo Lunelli and Marco Sabellico, Senior Editor of Gambero Rosso's wine guide Vini d'Italia, will host a fabulous tasting for a selected audience of connoisseurs.
A unique occasion to taste the Alps through seven celebrated Trentodoc wines crafted by Ferrari's oenological team with the best fruit of their high altitude vineyards: Ferrari Perlé 2011, Perlé 2007 and introducing the latest creation of the house, Perlé Zero Cuvée Zero 11. After tasting Ferrari Riserva Lunelli 2009, three vintages of the most iconic sparkler by Ferrari will be presented: Giulio Ferrari Riserva del Fondatore (Founder's Reserve) 2006, 2000 and the spectacular 1997. Created in 1972, this exceptional Blanc de Blancs has achieved 28 times the highest accolade, the Tre Bicchieri (Three Glasses) in the Vini d'Italia guide. This makes Giulio Ferrari the most awarded sparkling wine in Italy since the first edition of the guide produced in 1988.

Ferrari Trento promotes a culture of drinking responsibly which is part of the Italian Art of Living.
It is a culture linked to the ritual nature of food and the celebration of convivial occasions, in which consumption is moderate and informed.
Enter the ferraritrento.com website only if you share this approach and if you are of the legal age to drink alcohol in your country: a world of excellence awaits you!
Access to the site was denied because you are not of legal age to drink alcohol.